For a natural wood look that charges multiple devices at the same time, consider the InkoTimes 5-Port USB Bamboo Charging Station. Out of the box, you will need to assemble some components of the charging station. But don't worry… it's very easy to assemble, even my kid can do it!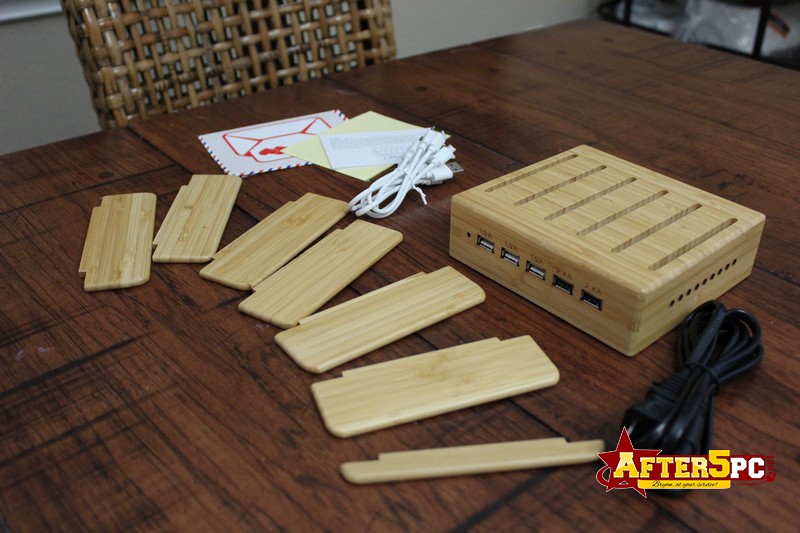 If the fit is loose, the package also comes with some adhesives to help secure the blocks in place if needed.
It comes with all the needed accessories to charge your electronic devices: 1x micro USB cable, 1x Type C USB cable, and 3x lightning cables to support iOS, Android, and other devices that can be charged via a USB cable.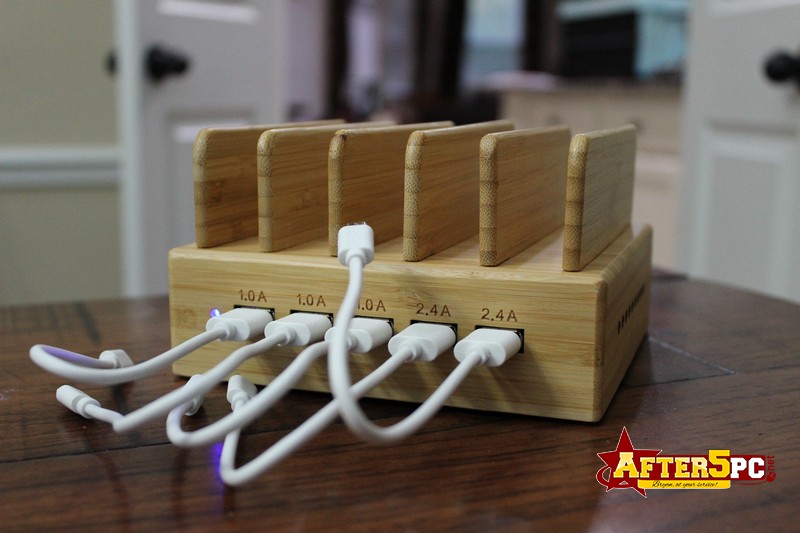 It also features decorative air vents on both sides, just in case heat gets trapped inside the box. In fact, you couldn't even tell it's an air vent because it looks like it's just part of the design!
Works great on an office desk or in the bedroom. It is definitely very convenient to be able to charge multiple devices at the same time! By the way, you can use your own USB cables — in case you have no need for the ones they provide. So far, I can't complain!
* NOTE: I received the above item to facilitate this review. All opinions and photos are my own. Your personal experience or results may vary. Do you want me to review your product or services?
Contact me
today! FTC Disclaimer, Terms and Policies are posted on my site.