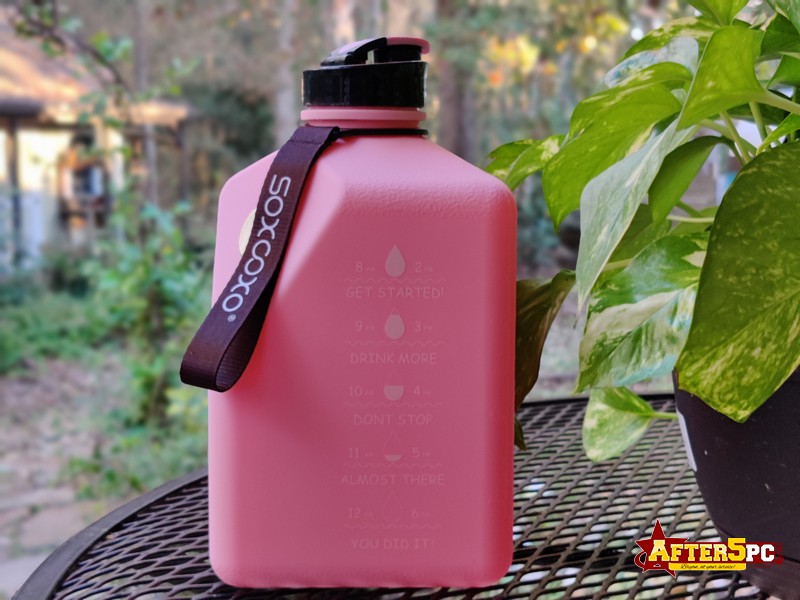 Quench your thirst with this huge SOCOO 91oz Water Bottle! The biggest one I had before this was 63oz and I thought that was big! Pink color makes it a great gift for the girls in the family.
FEATURES OF THE SOCOO 91 OZ WATER GALLON JUG
Here are just some things I wanna highlight about this gallon jug…
Large capacity water bottle makes you last all day. Bring it to work, bring it to the gym, bring it camping!
It has motivational prints on the side of the water jug, encouraging you to drink enough water throughout the day
Big capacity but for some reason, the square makes it a small form factor jug. My 63oz water bottle looks bigger than this, although this holds more. Must be some kinda trick!
Flip-top opening makes it easy to drink out of
Wide opening makes it easier to add ice cubes, if you prefer an ice cold drink
Includes a magnet holder, so if you have the accessory on your phone, you can mount the phone on this bottle while you are doing something
Multiple ways to hold, as it comes with a strap or a built-in molded handle
Lightweight
BPA-free, non-toxic
Overall, I am satisfied with this gallon water bottle. I am giving it for my daughters to use and they love the color! We don't drink soda at home, and this is one good way to encourage hydration with water!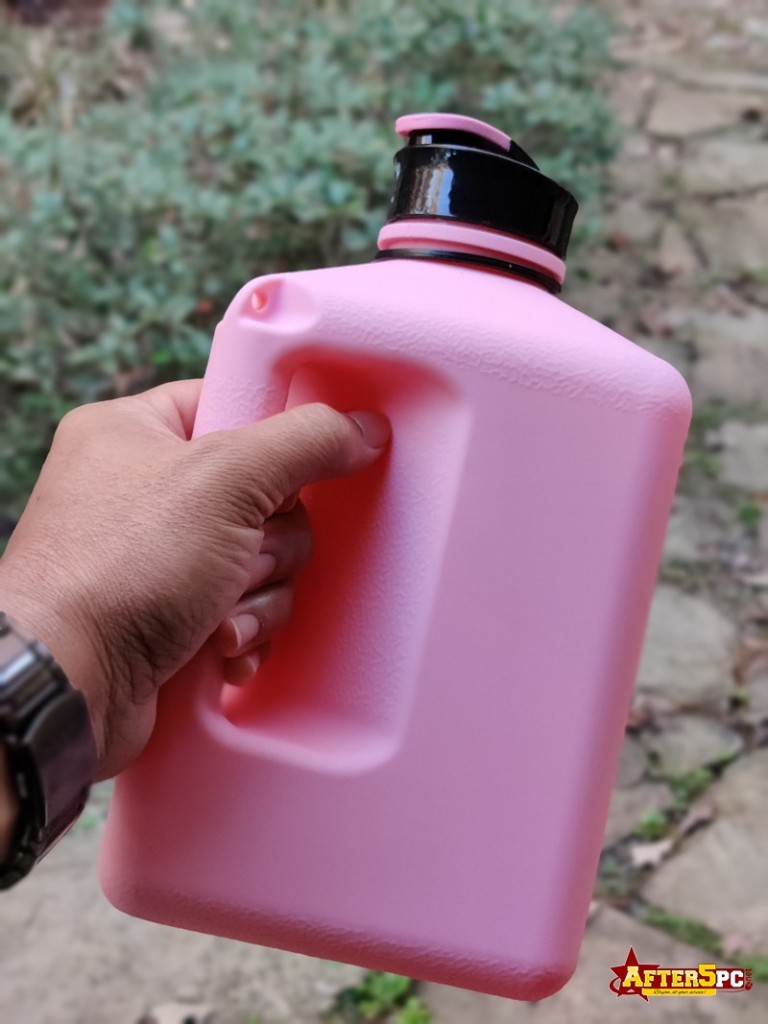 WHERE TO BUY THE SOCOO 91 OZ GALLON WATER BOTTLE JUG
The SOCOO 91 Oz Water Bottle Gallon Jug is currently being sold on Amazon at the time of this writing. Get it delivered within 2 days with an Amazon Prime account. Click on the button below to go to the Amazon website.
* NOTE: I received the above item to facilitate this review. All opinions and photos are my own. Your personal experience or results may vary. Do you want me to review your product or services?
Contact me
today! FTC Disclaimer, Terms and Policies are posted on my site.