I'm a fan of WearMePro aviator sunglasses, and I have a few of them already. Price is cheaper compared to the famous name brands, and it gives the same look.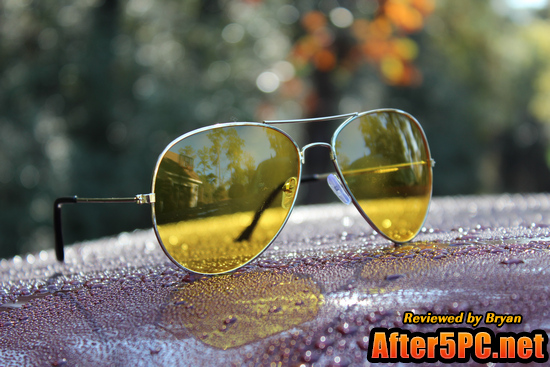 This yellow lens option is what I usually wear for nighttime driving to help with the glare. I also use it when I go fishing with my kayak; on a gloomy day, it makes everything look brighter.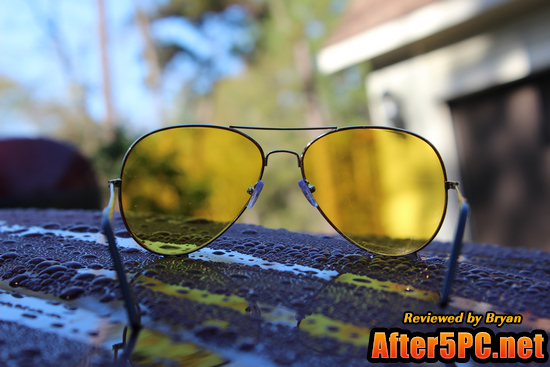 I give this a 3/5 rating at this time because it was shipped without a case or more padded protection. It was pretty much just put on a regular non-padded envelope, which is very risky to do because it just increases the change of damage during transit. Mine sustained some small scratches on the lenses as a result. They need to ship it with more protection — and if they can't provide a sunglass case, then they should ship it in a small box which offers some protection from being crushed or damaged, compared to a regular non-padded envelope.
At this time, I'm still trying to decide whether to return the sunglasses or not for replacement. It's just a big inconvenience to do so. Wished they shipped it right the first time.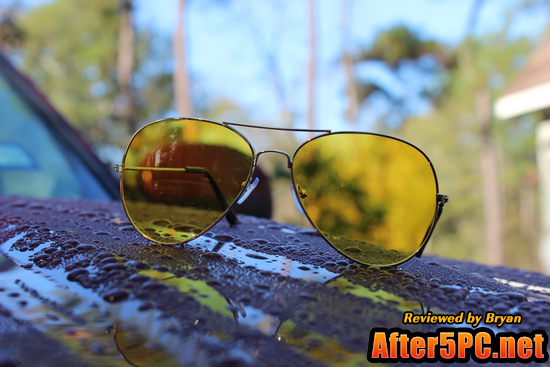 Overall, I can't complain about the price.
Wanna check out these WearMePro aviator sunglasses? There are various lens options to choose from and are currently at a 67% discount! Just go to: http://amzn.to/2icSsHL