Pictured below is the Tenergy Classic LED Desk Lamp, which is currently being sold by Tenergy Corporation via Amazon fulfillment. I received the lamp in the mail without issues.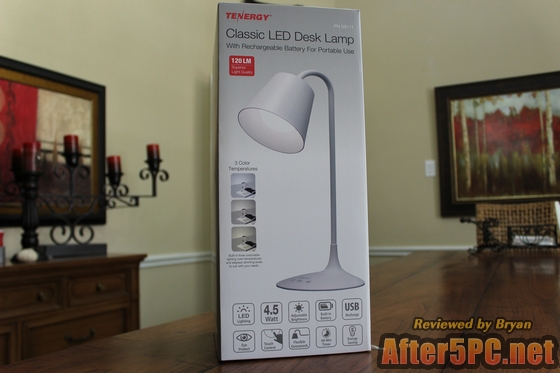 Why I like the Tenergy Classic LED Desk Lamp
One of the things I've noticed right away when I unpackaged the order was that the lamp was minimalistic in design, and has that clean, simple look which I really like. When I pulled it out, I was additionally surprised how very lightweight this lamp is. I am just so used to heavier lamps at our house, and it was a relief to have a desk lamp that was very lightweight, without the bulkiness, which makes it awesome for portability. In fact, I plan to bring this lamp on future camping trips with our homemade camper.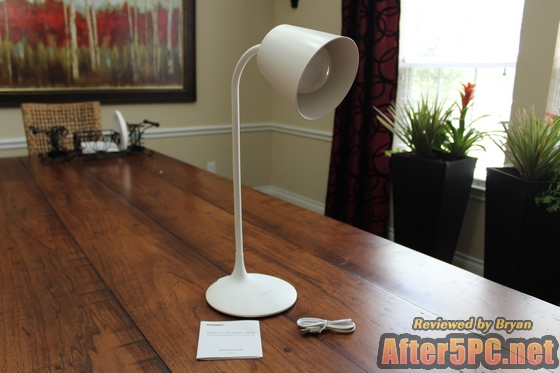 Another great feature about the Tenergy Classic LED Desk Lamp is that it is made to hold a charge. In other words, you can use the lamp even while you are not actively plugged in to the AC wall socket. This is great news for when the power goes out, and as I've already mentioned earlier, will also be a useful feature for our family camp-outs in the future. There is a small LED light in the back that lets you know when it is actively charging, and will change colors once the battery is fully-charged. I have not fully tested how long the lamp can last on battery power, but it is rated by the manufacturer to last at least 2 hours on the brightest setting (and possibly up to 8 hrs using the minimum settings).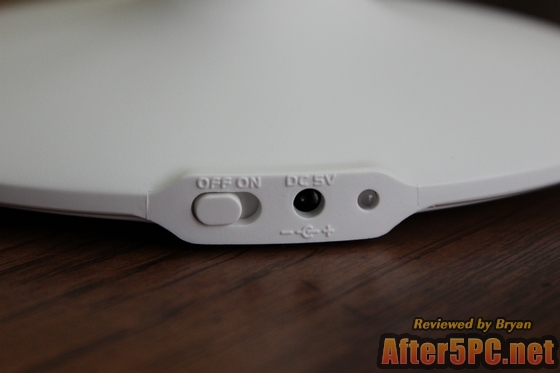 As I have hinted above, the Tenergy Classic LED Desk Lamp allows you to change the light settings — which is a great feature because my wife and I cannot usually agree on the lights at home (brightness, color, etc). She was very happy to find out that she can change the settings to her preference, as she likes to read in bed, and has not voiced any complaints since we started using this lamp and replaced the one on our bedside.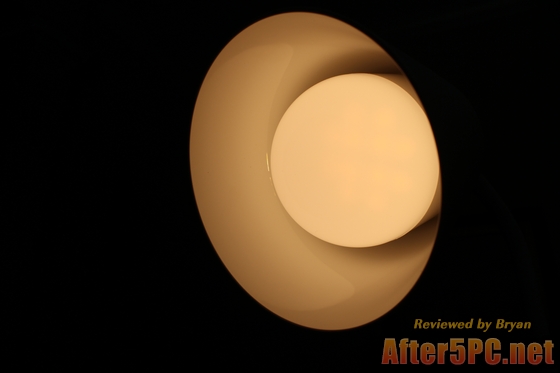 First, the color of the light can be changed — ranging from yellowish/orange to white/daylight colors. She prefers the yellowish spectrum, but I prefer colors closer to white/daylight because the yellow range makes me very sleepy. It just takes a touch of a button, which is conveniently located on the front of the device on the base. You can also increase/decrease the intensity of the light output, which is certainly a great feature.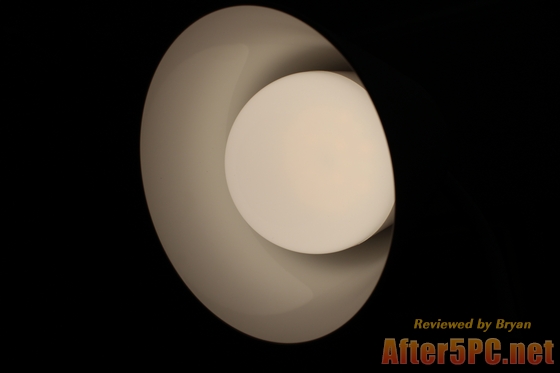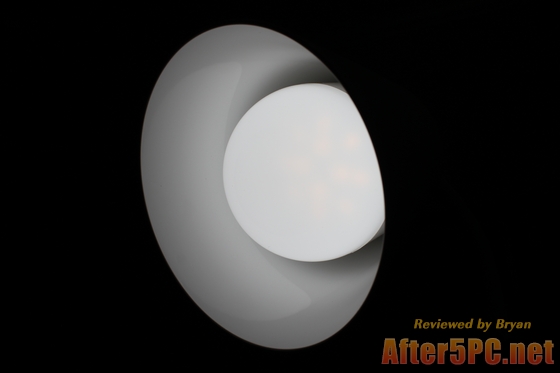 The last feature I'd like to emphasize on the Tenergy Classic LED Desk Lamp is that it's got a built-in 40 minute timer, which is very useful and convenient for us. The controls for it is in the front as well (the one with the clock, obviously). As I've mentioned before, my wife likes to read books in bed, and she usually falls asleep after reading for some time. Now, I don't have to worry about electricity being wasted.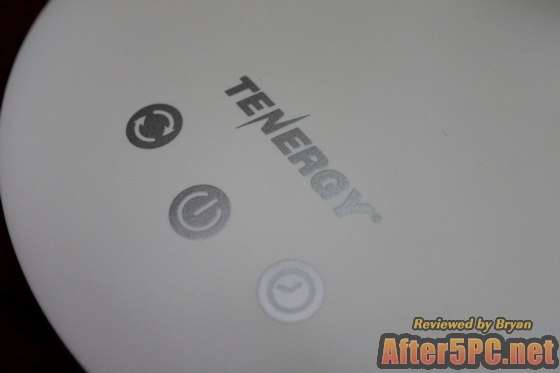 Where to Purchase the Tenergy Classic LED Desk Lamp
Overall, this lamp has been an excellent replacement to our old bedside lamp. We are satisfied with its usefulness and other convenient features. We can only hope now that the unit can last for a long time, as I believe the lamp is built-in and cannot be replaced by a regular light bulb.
You can buy the Tenergy Classic LED Desk Lamp at Amazon.