---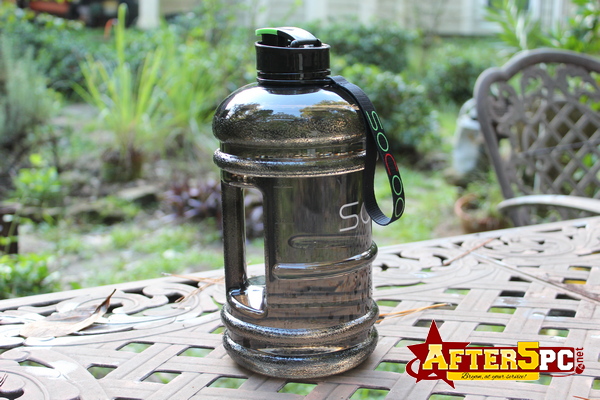 You wanna make sure you're properly hydrated throughout the day? The SOCOO Water Bottle / Water Jug may be something to consider! This large capacity water container can hold up to 2.2 liters or 73 oz of liquid. There's even markings on the side, in mL, for your reference. I thought my previous water bottle was the biggest I've seen with a 64 oz container, but this one beat it for sure!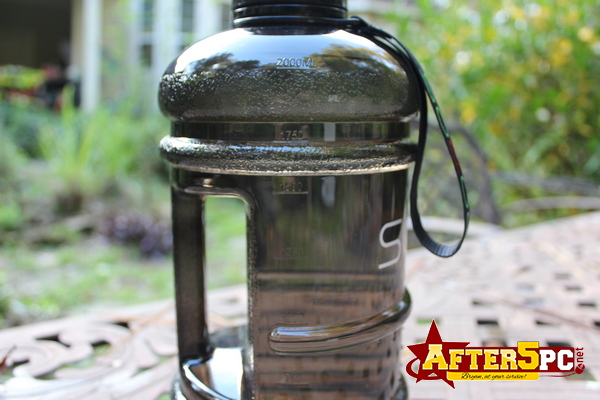 The handle built into the design is perfect for holding such a large volume of water. I found its location to be positioned properly, as it appeared to be well-balanced while I was holding the bottle. I also find having a handle to be more convenient than not having one, particularly because of its large size. My smaller 64oz water bottle doesn't have one and I have to make sure I grip the bottle well when I am drinking or it may slip from under me.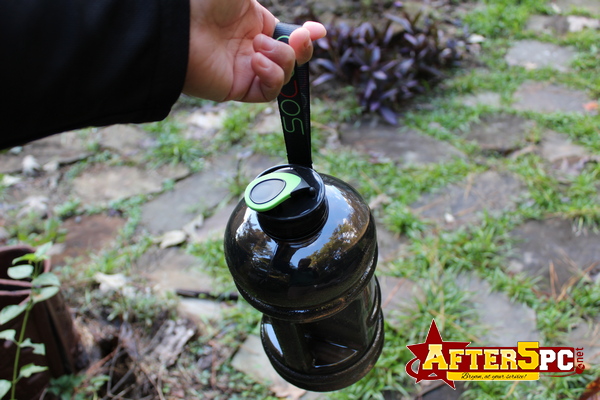 In addition to the handle, it also has a strap for ease of carry or transport. It's good to have 2 choices: handle or strap. If you're out camping, you can hang the bottle on a carabiner, belt, or rope/string. You can do the same when you're walking or hiking. With the strap, you can even hang this on a branch during a camping trip! I really like that feature!
It's got a plastic cap, with an easy open/close silicon seal to access the water easily when you're thirsty. It seems to seal okay when you cover it, as soon as the pressure is created (initially, you might have a droplet leave before the pressure is equalized).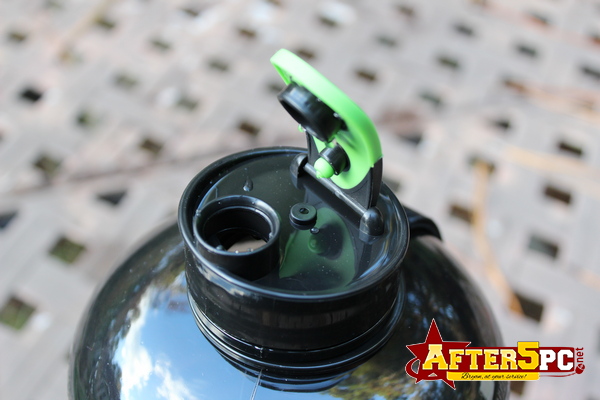 The water holds good… I was testing while walking, swinging the bottle around, and carrying it by the handle.
This is a plastic water container and not a water cooler, so I hope you understand the distinction. A cooler will keep the water cold for prolonged periods, and at times may be double-insulated. This is a water bottle. The good news is that it's made of non-toxic plastic (BPA-free).
If you like cold water drinks, the best time to use this is in the winter time or during cooler temperatures. In the past, while out camping, I had cool refreshing water to drink in the morning upon awakening by leaving my bottle outside. I can do that with this SOCOO 2.2 Liter Large Capacity Water Bottle Water Jug.
SPECIAL NOTES: Please don't put this in the dishwasher. The high heat may damage it. It's not meant to hold hot liquids either, so don't put anything hot in it.
Where to Buy the SOCOO 2.2 Liter Large Capacity Water Bottle Water Jug
The SOCOO 2.2 Liter Large Capacity Water Bottle Water Jug is currently available on Amazon. You can save 40% at the time of this writing. There are several color options to choose from.
* NOTE: I received the above item to facilitate this review. All opinions and photos are my own. Your personal experience or results may vary. Do you want me to review your product or services?
Contact me
today! FTC Disclaimer, Terms and Policies are posted on my site.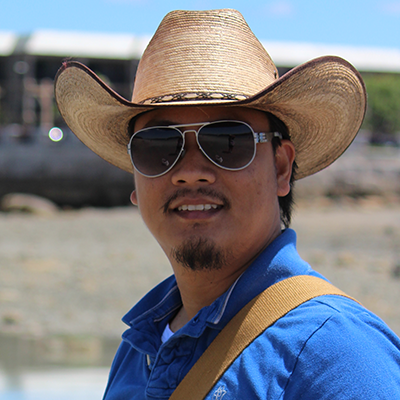 Husband. Father. Entrepreneur. Techie. Mental Health Nurse. Music. Speaker. Isaiah 60:1
I have been providing a range of services for clients with their personal or small business needs on the internet for over 14 years. Contact me if you need anything. You can certainly rely on me wherever you are located in the world. If you have access to the web, I can help you anywhere!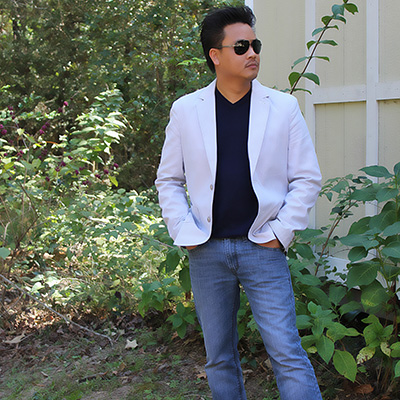 Honestly... I just don't want my website to be like everyone else's!
I know it looks simple and ugly to some, but I don't want the design to look like a major business corporation. It is not. You are dealing with only one person with a big heart! A heart that established this small business through thick and thin... a heart that has endured for the last 14 years. You simply get... me! I will work hard on your project, just like I worked hard to keep this business going. Give me a chance. You won't regret it!