If you are a marketer, SociLiveStream is an incredible tool to add to your marketing arsenal!
This system is cloud-based, so there's nothing for you to download and install on your computer! As a result, you can use this program whether you own a Windows-based PC or a Mac. The process is done completely online! The best thing about this is that you can be anywhere in the world with an internet connection and you can use SociLiveStream to feature anything via livestreaming!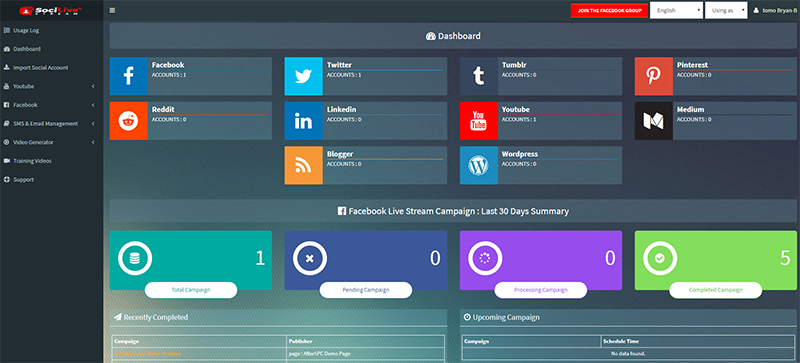 I am concentrating primarily on Facebook campaigns, and one of the challenges of setting up a Facebook app is to have to get app approval from your Facebook developer account due to new Facebook compliance policies. This app was already approved, so you don't have to go through that lengthy and unknown process with Facebook. I love it!
SociLiveStream Demo
Here is a sample demo video showing how to livestream in a few simple steps!
br> br>
Live Stream Your Video on YouTube or Facebook
Upload limit: 300MB video
Suggested Format : .mp4
Allowed Format : .avi,.divx,.flv,.mkv,.mov,.mp4,.mpeg,.mpeg4,.mpg,.wmv
SociLiveStream Training Videos
I'm a bit of a techie, so I was able to figure out how to connect social accounts, upload videos, and setup livestreaming campaigns without much help. However, if you need some guidance, don't worry! The member area includes training videos to help you navigate through your account and take advantage of features that the SociLiveStream app offers!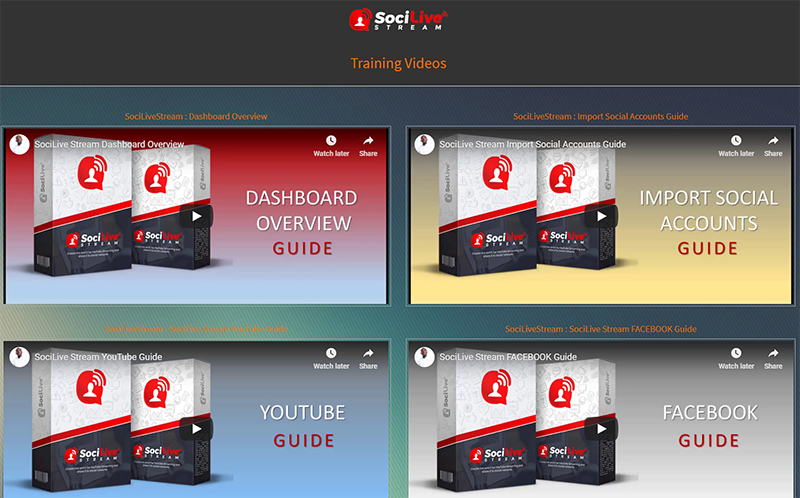 SociLiveStream Extra Features
Another awesome feature, if you'd like to take advantage of more options, is to setup SMS and email API's if you want to add extra features such as text-messaging and email capabilities. However, you don't need to set these up in order to use the livestreaming features. You can use as is! For those that want advanced features though, SMS and email capabilities can boost your marketing campaign if you opt for them.
Interested in signing up? Click below…