Since the summer has come, we've had an increase of snakes showing up in unexpected places in our yard — including our front steps! (We live in a wooded area in Texas) I'm not particularly fond of snakes (unless they're dead when I investigate their features), but I am also concerned because I have little kids who like to play in the yard. Having this 47-inch Fnova Snake Grabber Tong gives me that little ease of mind that I need. It's an excellent way to put distance between myself and a snake, if handling one becomes necessary once again.
I like the blue color on a silver background, which makes the instrument pop out. Good enough for me to show off when needed.
I just hope the jaws at the end of this is strong enough to hold a large snake, but they do look pretty sturdy and have blunt serrated edges (like jaws) to help with ensuring a good hold. I never knew how strong snakes can be until I tried to handle one with just a regular stick and felt the strength of even just a little snake. Again, the jaws are serrated (like blunt tooth), so that seems a promising way to grip a stubborn snake.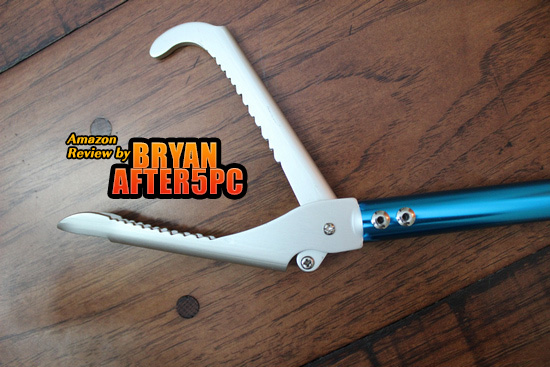 Here's another view of the snake-grabbing tip on the other end of the rod…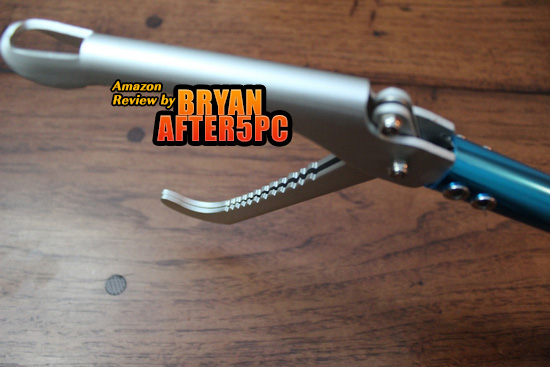 For a smaller snake, it seems to work great! I recently caught a young venomous copperhead snake from the pit viper family with this Fnova 47-inch Professional Snake Grabber Tongs, and I was glad to have this tool at home. In fact, I was sound asleep when my lovely wife woke me up screaming early in the morning! She was working in her backyard garden when what she thought was a stick moved! I grabbed this tool immediately, put on my boots and was out to rescue! I let the girls enjoy the view of this poisonous beauty for awhile, before saying "bye-bye" for good. There's probably 15 more where it came from, so there's plenty to go around !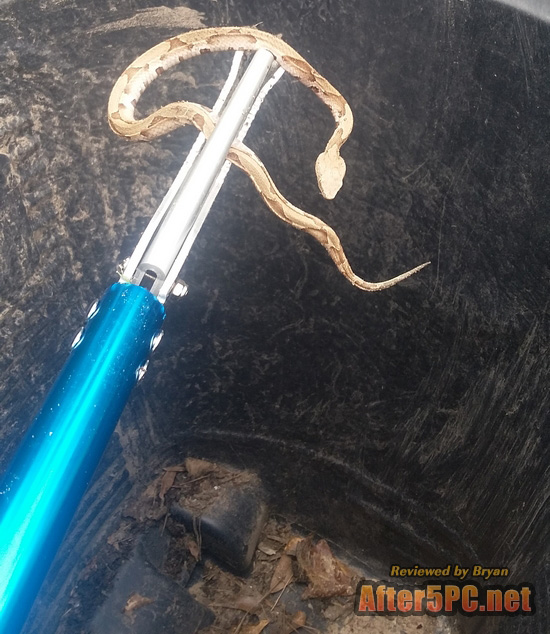 The photo above was taken with my cheap smartphone, so you're gonna have to excuse the quality.
One of the things I like about this one is that it is pretty light, which will help avoid strain — especially when you're trying to handle a larger snake. The weight of this, plus the snake's weight, will at least make the work bearable at most. Also, it is fairly easy to grab and squeeze the part on the hand that controls the grabbing mechanism at the tip.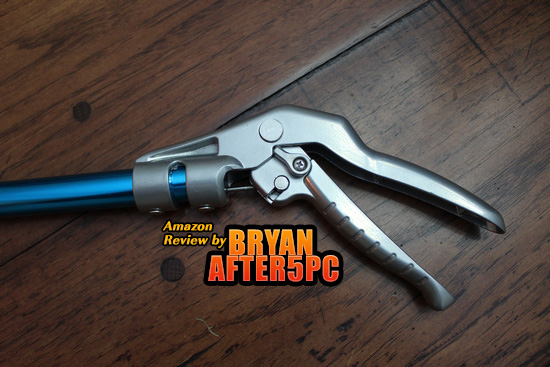 As of now, I'm still keeping a lookout on the front and back yard. There's gonna be more snakes out there lurking in the woods!
Where to Buy the Fnova 47-inch Professional Snake Grabber Tongs
I am not by any means a professional snake handler. However, this tool worked great for my family's needs.
The Fnova 47-inch Aluminum Alloy Professional Standard Snake Tong is currently being sold on Amazon.com. I have Amazon Prime, so this arrived within 2-days of placing the order.