If you need to shop for guitar accessories, you can head on over to StrapSnake.com. That's where you can find the Cotton Guitar Strap Brown Leather accessory, just like mine shown on the photo below. If you just want that simple classic look that does the job, then this should work for you.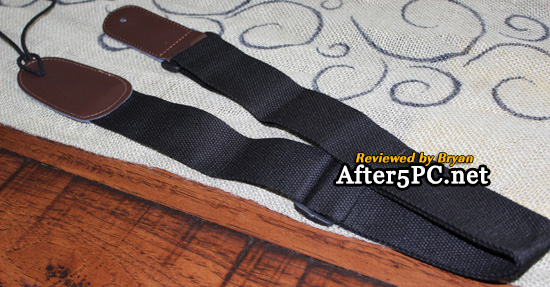 This guitar strap is useful whether you own an acoustic guitar or an electric guitar. The strap is adjustable, so you can make it shorter for a kid or longer for an adult guitar player. The strap is close to 2-inch wide, which is comfortable enough to set and stay on your shoulder.
It's made of comfortable, woven cotton with brown leather on the ends. Because it's just a simple classic black and brown strap, it can match any guitar color you might have.
Since I already have a nice guitar strap that my wife bought me for my Yamaha guitar, I decided to use this on my black/ebony-colored ukelele.
It's a perfect match, actually! I think the colors turned out just right, and gives my ukelele an even more classic look. Below is a view of the ukelele and the strap as it stands on its side.
I'm definitely happy with the results. Now I can play my ukelele standing up, instead of sitting in a chair or stool.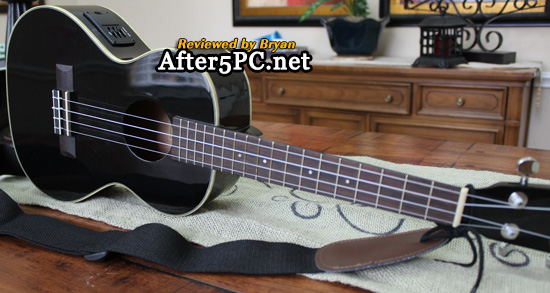 Want to own this nice piece of cotton strap for your guitar (or ukelele, in my case)? Just visit StrapSnake.com and make your selection today!