It's been awhile since I have used bigger wallets. I've been using slim clip wallets for the last several years because I don't want to carry anything bulky. However, I wanted to give the bigger wallets another shot since I'm usually running out of space and don't have enough room for necessities. Surprisingly, this Handmade Men's Leather Wallet sold by KP Inc Products did not disappoint!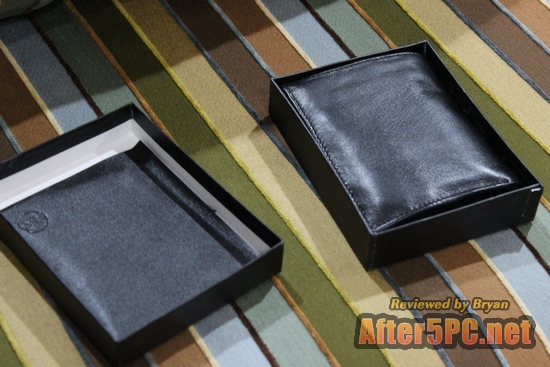 It arrived in the mail without problem. It came on a black retail gift box, so there would be no issues giving this as a gift to anyone. It even came with an extra square sheet of leather, but probably more so for decor purposes.
KP Inc Products – Genuine Leather Men's Wallet Features
It feels very soft to the touch, and slips in and out of pockets very smoothly, which I really like. I've had other leather wallets in the past that were more rigid and rough with some weight to it, which I don't particularly prefer. This was significantly softer and was surprisingly very lightweight. It is said to be made of genuine leather, but I'm no expert to be able to test that. It sure is soft and feels light, as I have already mentioned.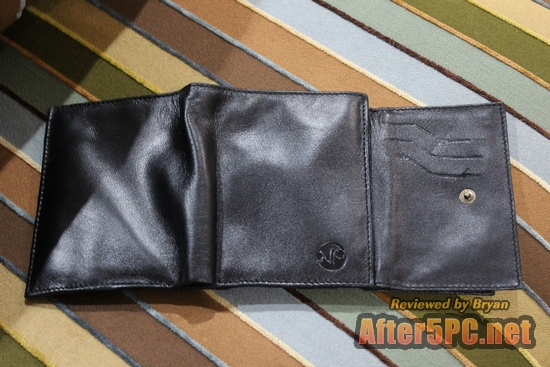 Other than the soft feel, other features that I like about this Handmade Men's Leather Wallet by KP Inc Products is that it has many pockets and slots to put all sorts of cards and other necessities. It even has a zipper pocket and a coin pocket! Another interesting feature is that they happen to be able to combine a Bi-Fold and a Tri-Fold in one convenient wallet. It's hard to explain, but hopefully the photo below helps: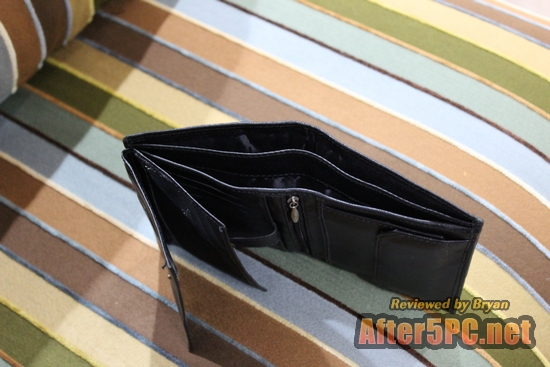 I keep my smaller bills ($1, $5, etc) on the front bill compartment, while my bigger cash ($20s, $50s, etc) I put in the other compartment for organization and convenience.
I have not even began to be able to use ALL of the slots and compartments that this wallet has to offer. There is still lots of room to grow, and I'm happy that I'll have more than I need in this one wallet whenever the need arises to expand. It's like purse in a men's size!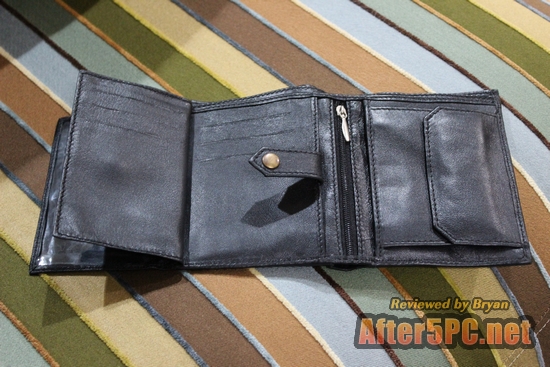 Here's another shot of the other compartments. There's a clear, see-thru section for an ID, as well as a mesh-like compartment. I put my insurance card in that section.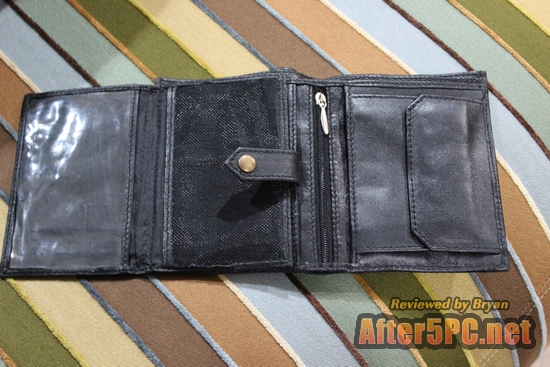 The way I arranged mine was that regular credit/bank cards that I use, I keep on the outside part of the fold, where it's easily accessible. The rest of my stuff, I just keep secured in the button-clip section.
By the way, don't be alarmed when you first open the box and notice a strong smell (somewhat like gasoline), but this disappears eventually. Must be the chemicals they use during production, and being sealed in a box, the smell of course stays until opened to the air. Nonetheless, I didn't get any skin irritations just in case you were wondering.
Where to Buy this Handmade Men's Genuine Leather Wallet
Overall, I am very satisfied with this men's leather wallet. I hope this wallet will last a long time, but I guess only time will tell! I will keep you posted if it starts falling apart in a few months. I'll be using this daily.
If you are looking for a wallet, you might want to consider this Handmade Men's Leather Wallet Sold by KP Inc Products. It is currently being sold on Amazon with FREE shipping on orders over $35. I have Amazon Prime, so I get 2-day shipping included regardless.