I received this multi-size silicone wedding ring package without any problems.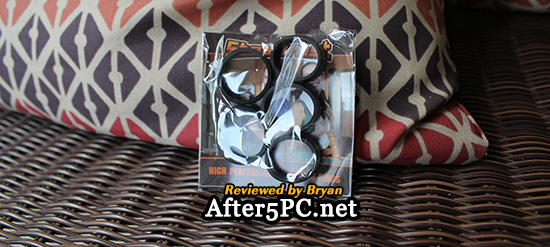 I work in the healthcare field in addition to my After5PC.net business. I mention this because, as you will read, the silicone wedding band has been a useful alternative. With the frequent hand washing involved, the actual wedding band can scratch up my skin. If removed prior to washing, there is also the chance of losing my precious wedding band. I prefer to use this silicone wedding ring in the hospital setting, rather than using my actual wedding band.
It is much more convenient to use, as I can keep it on during handwashing without it being a bother. I don't have to worry about dinging or scratching the ring at work — so I can preserve my actual wedding band and save it for use outside the hospital setting, such as a date with my spouse or a night out with the entire family.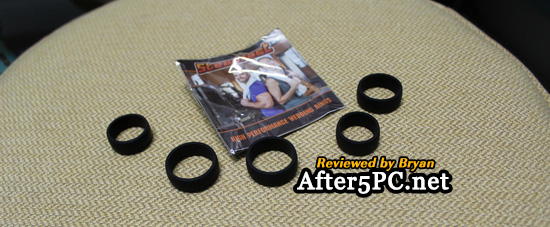 The silicone-based ring did not irritate my skin at all, which is a good thing. It was easy to put on and take off. With this specific package, you will receive 5 varying sizes — namely, size 8, 9, 10, 11, 12… so this can grow with you! (LOL) Another benefit to having a multi-size package deal is that you don't have to worry about ordering the right size, especially if you don't know or have forgotten what your ring size is. More than likely, one of them will fit. I think I was a size 7 when I first got married, and right now I was able to use the size 8 or 9 silicone rings interchangeably — depending on whether I wanted it tighter or just enough to stay in place.
The only thing I wish is that they were a little 'skinnier' — a slimmer design looks better in my fingers, but then again, that's just a personal preference. You might like the wide-band look.

In case you were wondering, this Multi-Size 5 Silicone Wedding Ring Package that I have been discussing is currently available on Amazon at a 45 percent discount at the time of this writing. Check out the description and see if this will work out for you.