---
Here is just a quick feedback on the Portable Rolling White Board offered by Premier White Board. When you order this, it's going to come in a big package, and there will be some minor assembly required. One person may be able to put this together, but my girls wanted to help their daddy out — which made it easier.
SPECIFICATIONS: 40″ x 28″ Rolling White Board – Dry Erase Board with Stand – Portable Whiteboard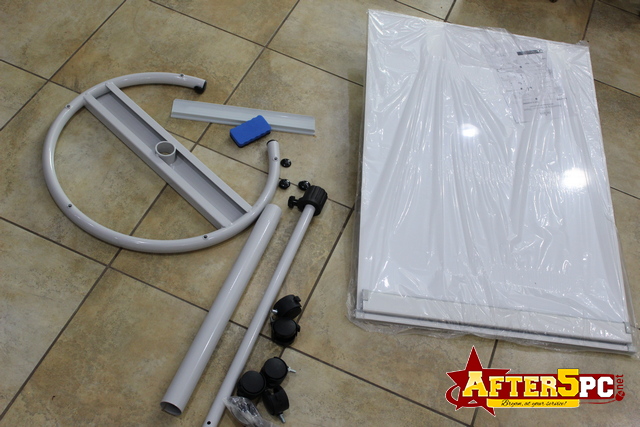 This white board was very easy to setup. It took me only 23 minutes, and it could have been faster if the manual didn't leave out one step. I figured it out though, just by looking at the included materials. A big washer and large screw goes into the bottom, under the base, to secure the long pole that holds the board in place. The plastic holder for the erasers and dry erase markers is just a clip-on, which can be easily mounted on the bottom of the board. Because it's a snap-on, you can position it anywhere, but I chose to put it in the middle.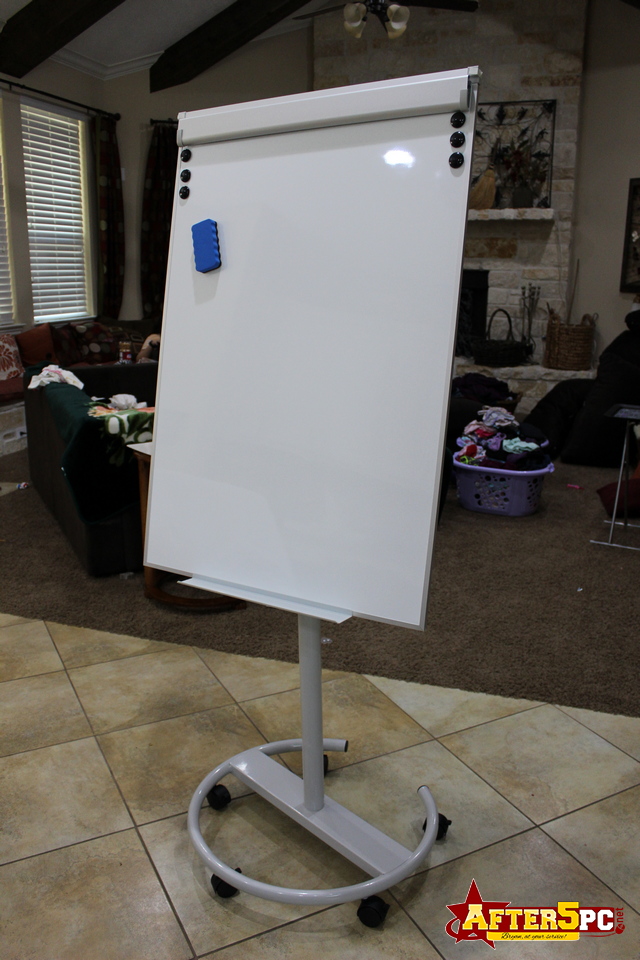 Here is a picture of the back side, so you can see how easy it is to mount the board into the pole. If you mount it properly, the angle of the board can be adjusted. You can make it straight if you wish, but I prefer at an angle.
For the house, it's a great board to put TO-DO lists, whether that's for the kids such as homework or chores, and errands for us or grocery lists. Our girls love it too because they get to play with it and write notes for their mommy or daddy or just have fun with artwork. It rolls around on plastic casters, so it's convenient for us to move around.
I wish the wheels/casters were rubber, but I can live without it.
So far, everyone is satisfied with this white board!
Where to Buy the Rolling Portable Premier White Board
This 40″ x 28″ Rolling White Board – Dry Erase Board with Stand – Portable Whiteboard is currently being sold on Amazon. At the time of this writing, there was a $10 extra coupon available. With that and an Amazon Prime account, I got mine delivered quickly.
* NOTE: I received the above item to facilitate this review. All opinions and photos are my own. Your personal experience or results may vary. Do you want me to review your product or services?
Contact me
today! FTC Disclaimer, Terms and Policies are posted on my site.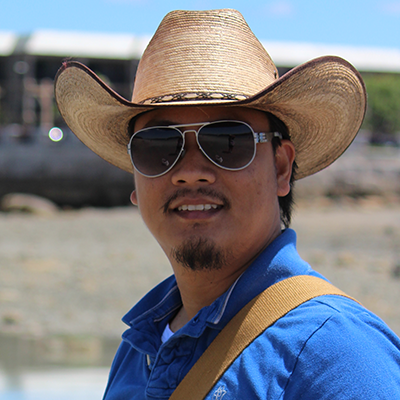 Husband. Father. Entrepreneur. Techie. Mental Health Nurse. Music. Speaker. Isaiah 60:1
I have been providing a range of services for clients with their personal or small business needs on the internet for over 14 years. Contact me if you need anything. You can certainly rely on me wherever you are located in the world. If you have access to the web, I can help you anywhere!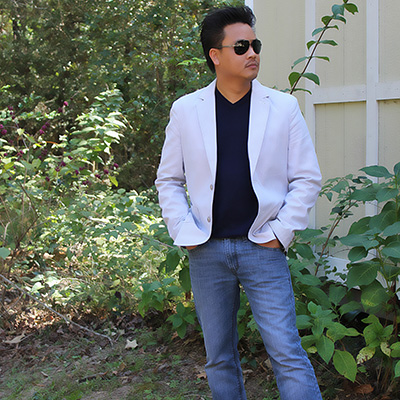 Honestly... I just don't want my website to be like everyone else's!
I know it looks simple and ugly to some, but I don't want the design to look like a major business corporation. It is not. You are dealing with only one person with a big heart! A heart that established this small business through thick and thin... a heart that has endured for the last 14 years. You simply get... me! I will work hard on your project, just like I worked hard to keep this business going. Give me a chance. You won't regret it!