This cotton polyester blend of wine red color makes for a comfortable, sexy top that can surely turn heads!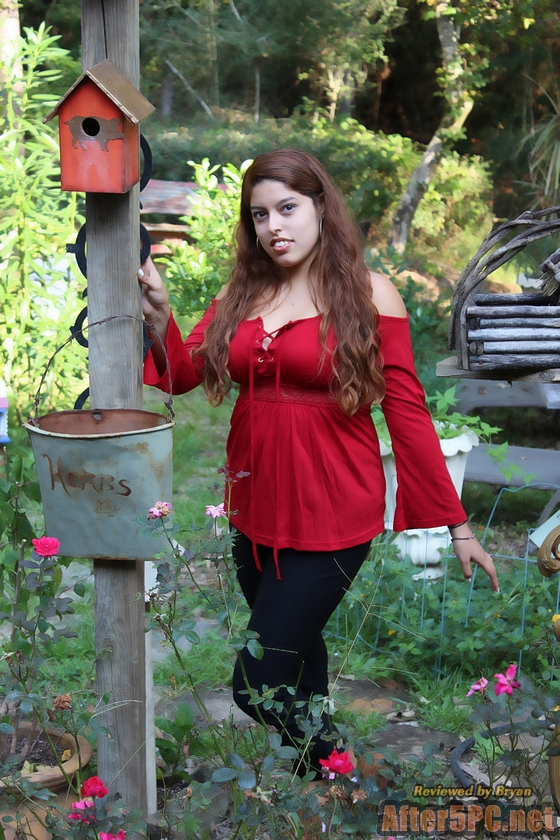 You can wear it with blue jeans too, but a black legging or black jeans will do much better as it really makes the person wearing the outfit stand out!
The open shoulder makes it an interesting, curios design and just adds to the overall comfortable, yet sexy, look. While in the clothes hanger, the opening in the shoulder area may look awkward at first glance… but for someone who wants to take a risk, it actually looks really good once it's worn!
Here's another view from the side…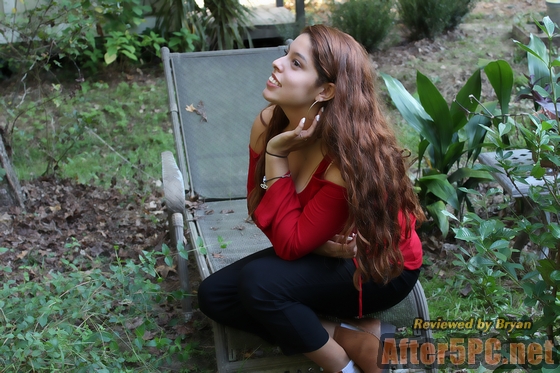 As if that isn't enough, look closely and there's also a see-thru lace design right below the chest area. This outfit holds a lot of surprises for sure!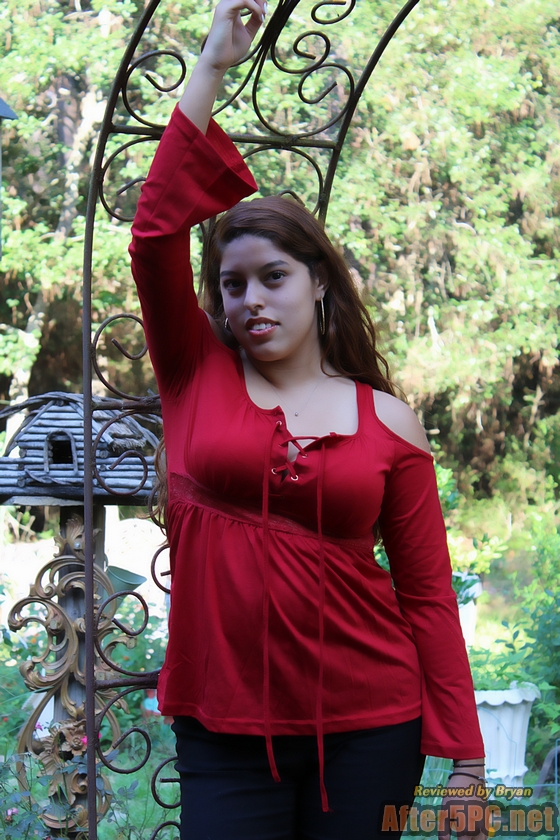 The criss cross tie string on the front top allows you to adjust to your preference. You can reveal more or show less, depending on the occasion or how comfortable you are.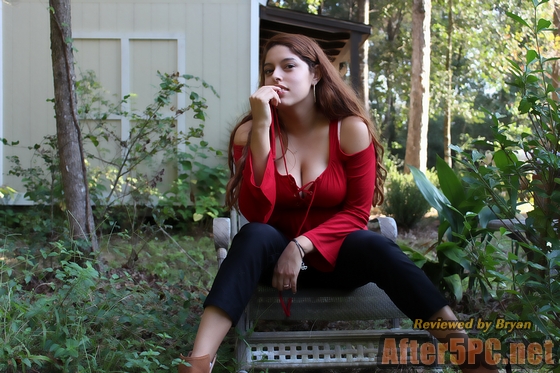 Overall, this was a great outfit!
* CREDITS: Model – Yara | Photography: Bryan – After5PC.net
WHERE TO BUY THE SUNNYME LONG SLEEVE OUTFIT
If you want to buy this outfit, the SUNNYME Women's Lace up Long Sleeve Cold Shoulder Fashionable Sexy Top Blouse is currently being sold on Amazon.com at a 50% discount at the time of this writing.