For this post, I'm going to put the spotlight on the Modus Dog Ultrasonic Trainer/Anti-Barking Device. You may have seen something similar like this used at animal shows in the form of a small pipe or whistle. This one is pretty much just an electronic version and you don't have to blow on anything.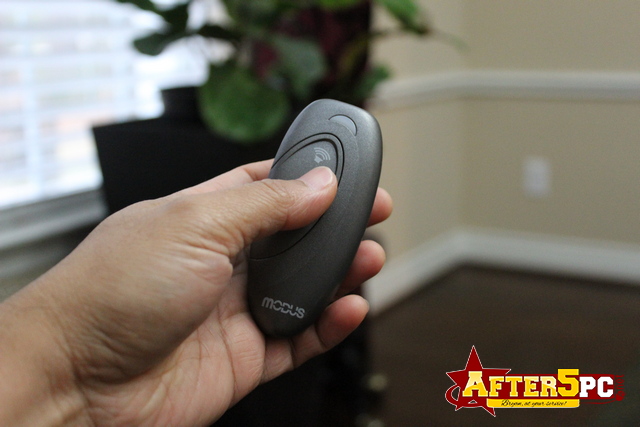 The way the Modus Dog Ultrasonic Trainer/Anti-Barking Device works is that when you press the button, it emits an ultrasonic high-pitched sound that dogs can hear. They will then react to this sound, and this is where you can train them to a certain behavior that you'd like them to do or not do. As you keep associating the sound with a certain behavior, the dog will learn eventually as it puts it in memory.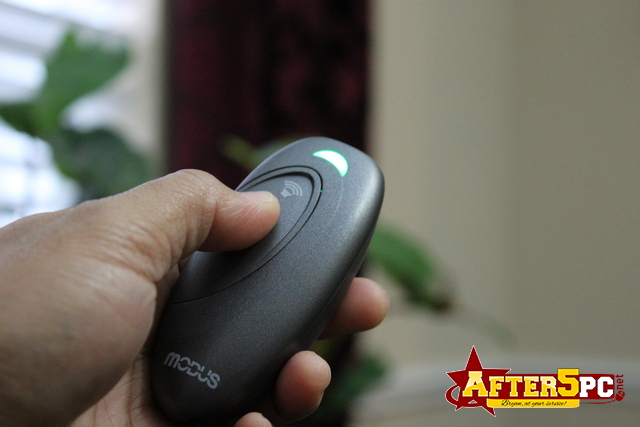 You will know that the Modus Ultrasonic Dog Trainer device is working because the unit will display a green light when the button is pressed. You will also hear a beep, and after that it emits a series of ultrasonic sounds. You can sort of hear a little bit of it if you put the device next to your ear, but I wouldn't suggest you doing that at all. In fact, the manual states not to do this. Here's a photo of the front part of the unit where the sound comes out from…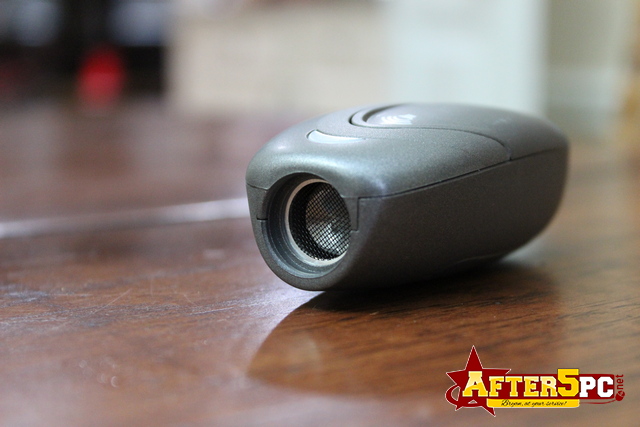 The Modus Dog Ultrasonic Trainer package comes complete already, so you can use the device right away. There are 4 AAA batteries included, so you don't have to go buy any batteries. Just put them in, and you're good to go. It comes with a strap too.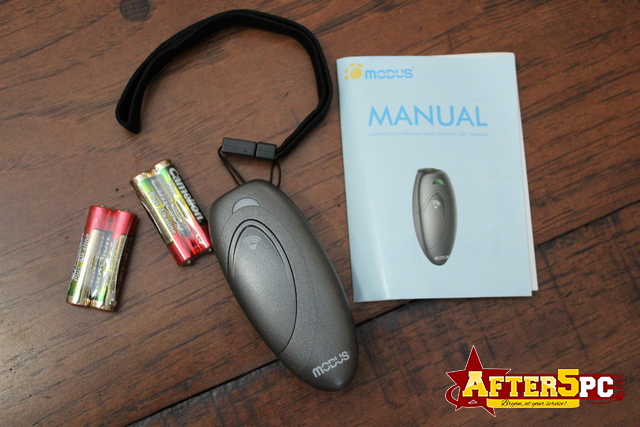 As far as functionality, some homeowners take it a bit further. For example, for those that get annoyed with a neighbor's dog that bark frequently for what seems like anything that moves or walks by outside their fenced area, they can use the Modus Dog Ultrasonic Trainer Device as an anti-barking control apparatus. There is a limit to how far the ultrasonic sound can reach. For best use, make sure that the dog you are trying to control is no more than 16 feet away.
Where to Buy the Modus Ultrasonic Dog Trainer Anti-Barking Control Device
As far as we know, the ultrasonic high-pitched sound does not hurt dogs. It's basically a safer option of controlling behavior without having to inflict physical pain. You can use this as a stand alone device, but in my opinion, it may be best to use this to supplement commands and rewards.
The Modus Dog Ultrasonic Trainer is currently available on Amazon with 2-Day shipping option (for Prime Members).
* NOTE: I received the above item to facilitate this review. All opinions and photos are my own. Your personal experience or results may vary. Do you want me to review your product or services?
Contact me
today! FTC Disclaimer, Terms and Policies are posted on my site.