I am a Director of a local non-profit youth club, and we go camping on a regular basis with the group. I was looking for a canopy to house our dining/kitchen area, and the Leader Accessories Pop Up Hub Camping Screen House Canopy Gazebo Tent caught my attention. It will also work for a simple picnic in the park or a backyard retreat for the family.
Leader Accessories Screen Camping Canopy Review
Here are some of the features that I like about the Leader Accessories Pop Up Hub Camping Screen House Canopy Gazebo Tent
This canopy/gazebo is like a huge open tent. Part of the reason for the spaciousness is the design. Most are only 4-sided, like a cube — but this has 6 sides, adding to inside space!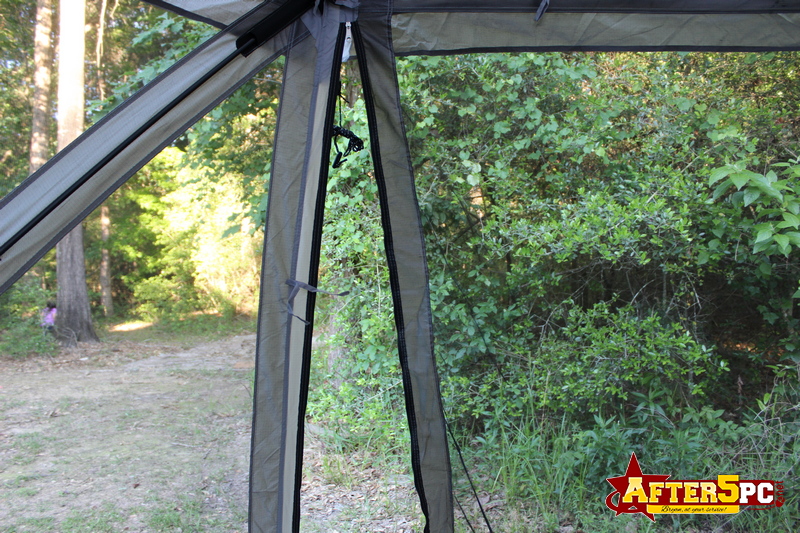 Another good feature is that it's designed with a mesh screen. Regular canopies usually have open walls, but this one is screened — which helps keep the bugs and flies away. If you have food in there, it's an added barrier to keep those pests out. You can completely enclose the canopy with the screen walls all the way around. So for a picnic in the park, this would work great! You can leave your food, worry free, and play outdoors! Just roll up the screen mesh of the door area if you don't need to fully enclose with screen.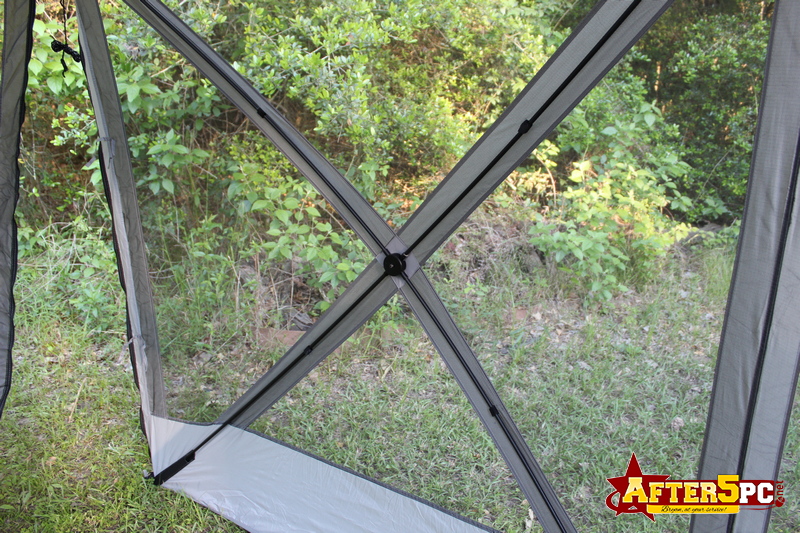 As far as setup is concerned, I find it to be easier when you have someone else to help you out! At least 2 would be enough. They took the idea of a pop-up tent for ease of use and speed of setup. Each wall is a pop-up section, and you just need to pull out using the "grab handle" located in the center of each hub.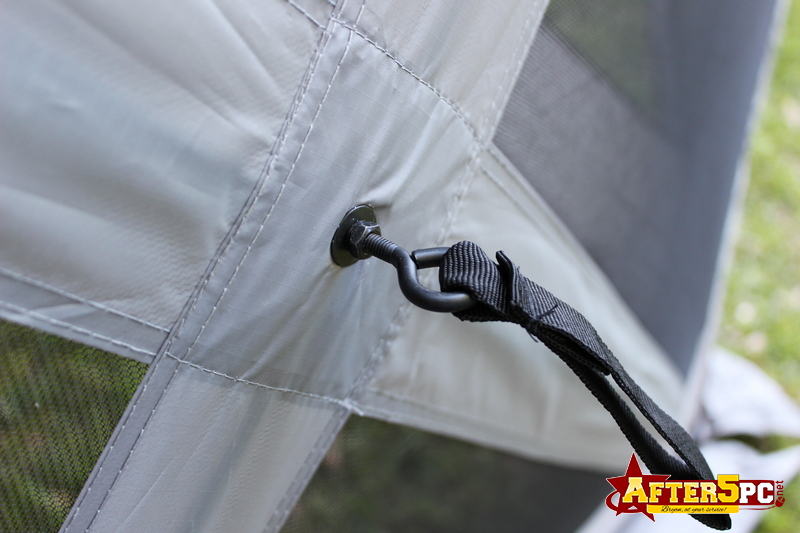 I wish the instructions attached on the canopy itself was a little clearer, but we eventually figured it out on our own. I find that putting it away was the easiest to do and only needed one person to do it! For take down, just push against the center hub of each wall, going one wall at a time. Everything fits perfectly back in the bag without any issues! That's great because usually I find that trying to fit everything back in the storage case is a major problem with other products.
By the way, this canopy/gazebo is lightweight due to the thinner material and the use of fiberglass poles, compared to the usual canopies with the heavier thick metal/aluminum stands and frames. The included storage case has straps sewn in and I find that you can carry it by hand or put it over your shoulders without problem. A regular adult should be able to carry this without any issue at all.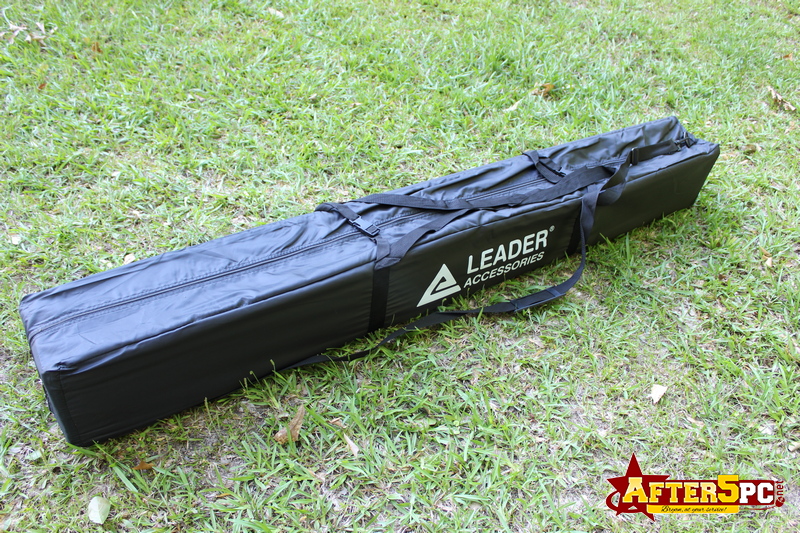 Screen Camping Canopy Review – Where to Buy
If you are looking for a canopy for your family, the Leader Accessories Pop Up Hub Camping Screen House Canopy Gazebo Tent is one to consider. It is currently being sold on Amazon.com, and if you have an AMAZON PRIME account, you can take advantage of the speed of 2-day shipping. For a regular account, you can still take advantage of FREE SHIPPING at standard shipping times.
*** UPDATE: Replacement Requested ***
WARNING: Make sure you check the fabric for rips and/or tears when you first unbox this canopy. We noticed a section of stain or discolored area encircling the center hub, where it folds (it almost looks like a water stain area). In the creases of this section, we noticed some some rips/holes/tears in the fabric.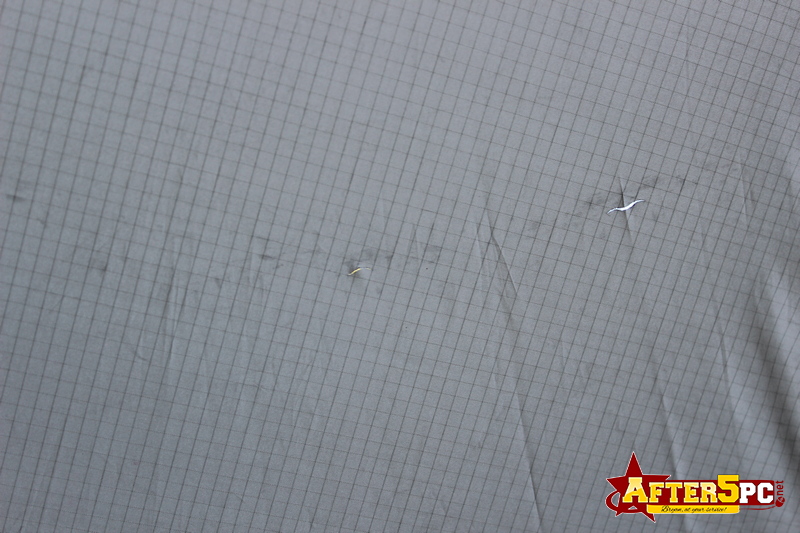 I requested the seller to provide a replacement for this defect and still waiting for a response. I am hoping that this is just a problem with this specific shipment and not a representative of their whole items in stock. I will keep everyone posted if and when the seller stands behind their product. Hope to hear from them soon!
* NOTE: I received the above item to facilitate this review. All opinions and photos are my own. Your personal experience or results may vary. Do you want me to review your product or services?
Contact me
today! FTC Disclaimer, Terms and Policies are posted on my site.