The iMustech multi-pack knife set provides a variety of options for cutting and slicing different fruits. If you love to eat fruits and want to save on time, you might find the iMustech 5 Pcs Fruit Knives Set a convenient set of accessories to keep in the kitchen.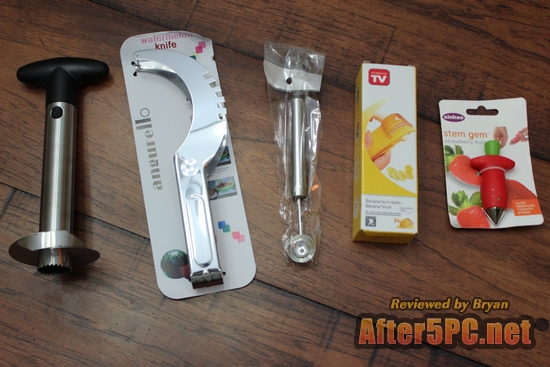 The set will come wrapped together in plastic covering, but each (it looks like) was made to be sold separately. There is no overall retail box for the complete set. Each tool will come plastic-wrapped or with a retail backing. I don't know if that's to save money, but if you want to buy this as a gift you'll probably want to send it to yourself first so that you can transfer the whole set to a nice gift box. Otherwise, you'll just receive a padded, bubble-wrapped envelope that contains the set as shown below.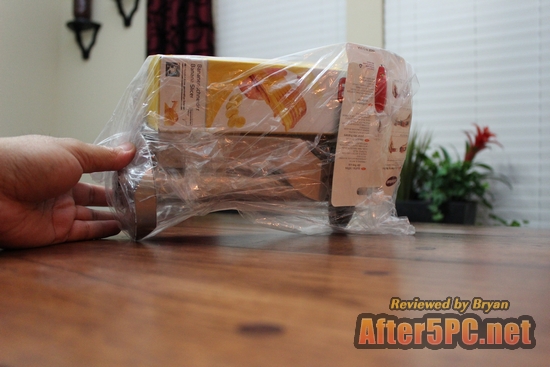 The 5 pieces that are included in the set allow you to work with a variety of fruits, including
– pineapples
– bananas
– melons
– watermelons
– strawberries and more!
My girls love strawberries, so that's a regular in our household. My youngest 3-yr old girl particularly wastes a lot because she only eats the other end of the strawberry that doesn't have the green sepals and throws away the other 3rd. Even if we pull them out, a bit of the stem is left inside so she leaves that end alone. Here's the tool to use to take care of that problem.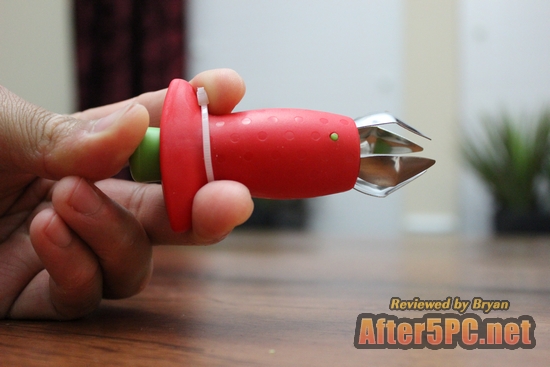 Here's the end result. I'm quite happy how easy this tool was to use. Now my youngest daughter can enjoy the whole strawberry!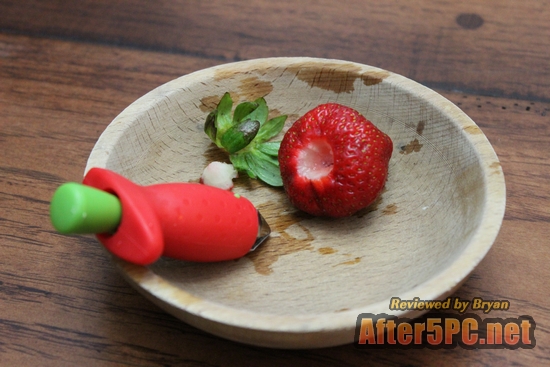 Another hit with our youngest child is bananas. Here's the banana slicer, which will be great for adding bananas on cereal or on some kind of fruit salad, or perhaps as an ice cream topping. As far as the banana slicer is concerned, the slicer part can sometimes get stuck between the grooves. I hope that with continuous use, it will work better as the grooves loosen up a bit. The plastic material doesn't seem as strong, so hopefully they'll upgrade this tool in the future.
As far as slicing a banana… not bad at all! Here are the results when I tried this tool. Be aware that this is an old banana that I tested it on. It should work as well, if not better, on a fresher banana.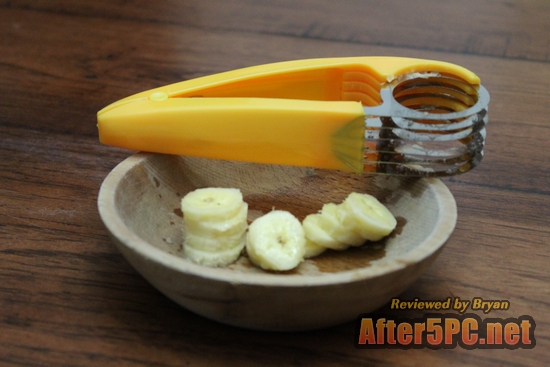 As you can see, with this iMustech fruit knife and slicer set, you'll be able to peel, core, slice, carve, and shape different fruits (and possibly veggies, depending on what it is) — especially when you're not skillful with just using a regular knife. These tools will definitely save you effort and time. For example, the way I was originally taught to peel and slice a pineapple takes time and some skillful tweaks. This is the tool you can use for the pineapple. We don't have any pineapples at this time, so I couldn't test this out.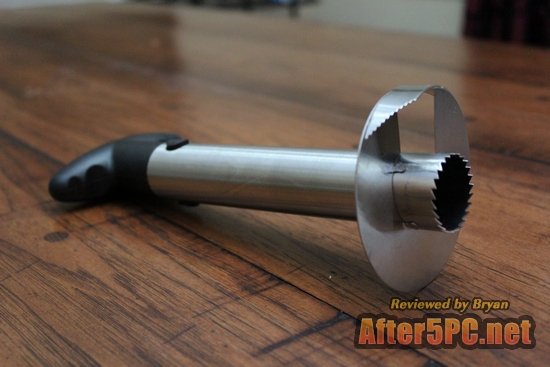 As far as slicing watermelons are concerned, this would be the tool to use. The same tool can be used to pull out the slices that you cut off the watermelon. There were instructions in the back on how to use this tool, but they were a bit blurry so I hope I'll be able to get it right once a family member brings a watermelon to the house. My in-laws sometimes visit and bring a watermelon. I can't wait to try this one out.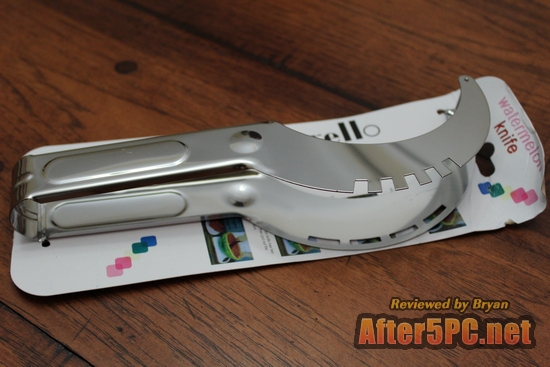 This tool below has a scoop on one end and a serrated arrow-shaped tip on the other end. This one didn't come with a packaging label, so I don't know what it is. However, I can already imagine a use for the other end, at least. For example, you can use it to scoop out mini bite-sized honeydews. You can also do the same for melons and watermelons if you like. The arrow-shaped end is probably most likely to help create designs, do some kind of carvings and such.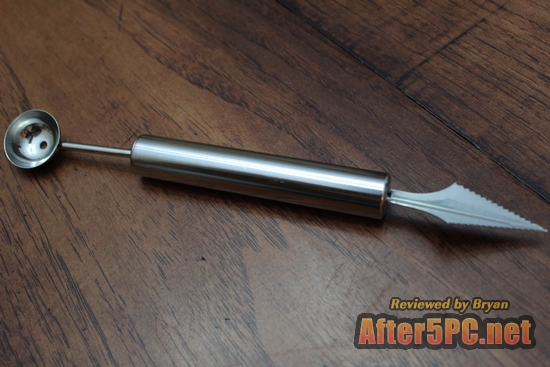 Where to Buy the iMustech 5 Pcs Fruit Knives and Slicer Set
If you want to save time and effort and wanna prepare appealing-looking fruits and salads, you might want to consider getting the iMustech 5 Pcs Fruit Knives and Slicer Set. The set is currently being sold on Amazon at a 45% discount at the time of this writing.