The Sniper Outfitters L & XL Ghillie Hunting Camo Suit arrived in the mail in a yellow padded packaging, in good condition. It was secured in a tightly-sealed plastic container.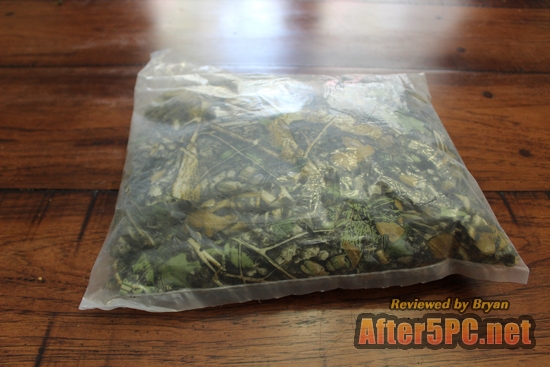 I was hesitant at first whether the sizing was correct, and was worried that the ghillie/hunting camo suit may be too big, considering the sticker label said L & XL. I am at least 5′-7″ and around 160 lbs, but normally I wear clothing in the medium to large size, depending on the brand. Surprisingly, the whole kit fit me just fine, and that's while wearing a black pants and an undershirt underneath.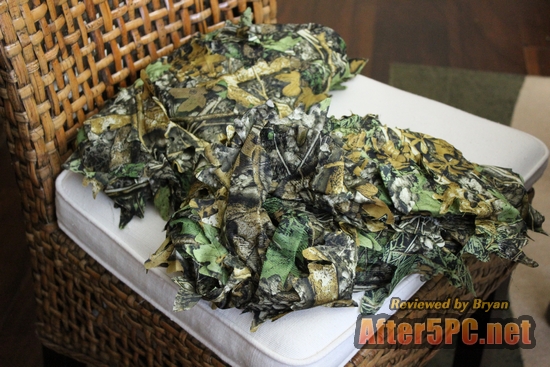 You will have to wear undergarments when using the Sniper Outfitters Ghillie/Hunting/Camouflage Suit. The material is thin and a see-through mesh of polyester fabric and nilon, so you'll be showing all your glory without any under garments LOL. The advantage to this at least, is that the mesh-style is going to be breathable. I preferred black shirt and pants underneath, but it will also work fine if you have green or khaki clothing.
The kit comes complete with 2 pieces, a jacket with a hoodie for the top, and pants for the bottom. The bottom of the ghillie/camo pants (the cuff part on the feet) have an elastic band that I find useful in securing the pants better to your footwear. The waistband also is elastic, so it can adjust to your size. The hoodie part of the jacket also has a string, so you can adjust the fit on your head to your preference. I like to be covered as much as possible, so I tightened it enough to get an opening for just my eyes.
You're gonna have to excuse the quality of the photos below. It was getting too humid on our side of Texas and the camera lens kept getting foggy. However, as you can see, this outfit works pretty good. From a distance, you can't even tell that I'm there for the most part…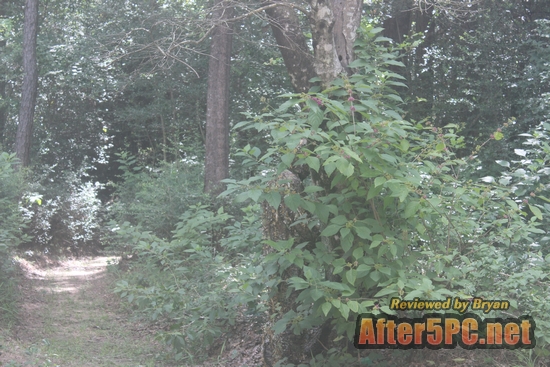 Now here's a closer look from a different angle. It works great, doesn't it?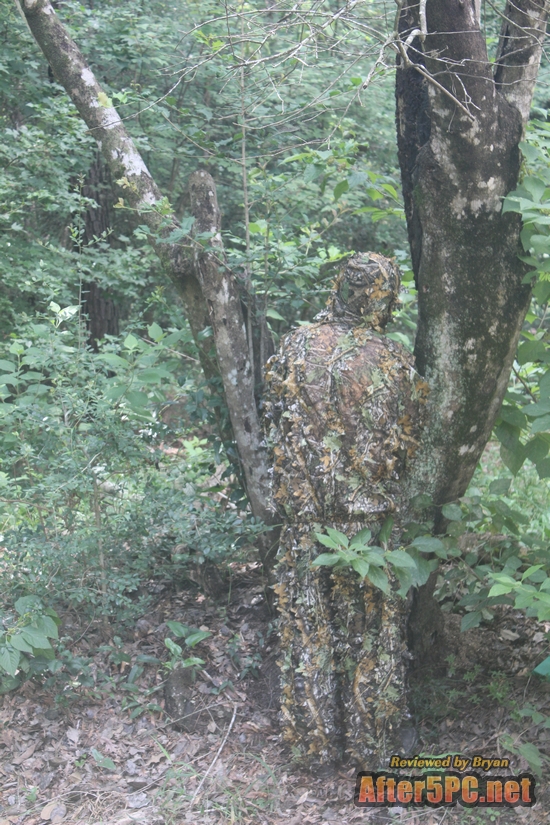 Just take extra care when you wear any ghillie/hunting/camouflage suit that has leafy components such as this one, as you might get caught in the brushes/branches/etc. That's too be expected of course, if you're going to be out in the woods. Remember, this is not just a "painted over" designed camouflage hunting suit like a military uniform. It's got leafy "extensions" of different designs and colors to help give it that extra dimension.
Where to Buy The Sniper Outfitters L & XL Ghillie Hunting Camo Suit
Overall, it's not too bad of an outfit for hunting out in the elements — whether that's deer hunting, duck hunting, bird hunting, elk hunting, turkey hunting, or even a fun day of paintball games with your friends.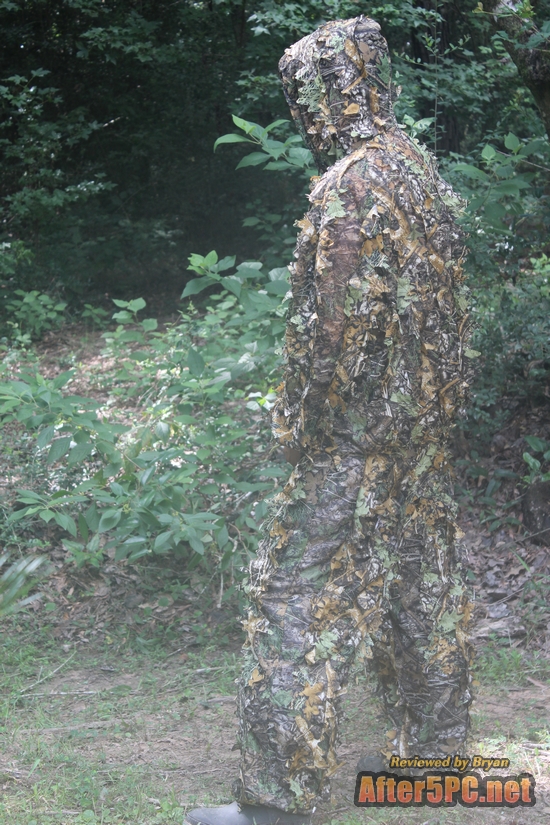 The Sniper Outfitters L & XL Ghillie Hunting Camouflage Suit is currently being sold on Amazon that currently has a FREE shipping offer with orders over $25, at the time of this writing. I have Amazon Prime, so I can take advantage of 2-day delivery at no extra cost. CLICK HERE for a 30-DAY Trial of Amazon Prime