Here's hoping the switch from a bathroom analog scale to this Huismart Multifunctional Digital Silver Luggage Scale was well worth it! I guess we will find out the reliability on upcoming travels!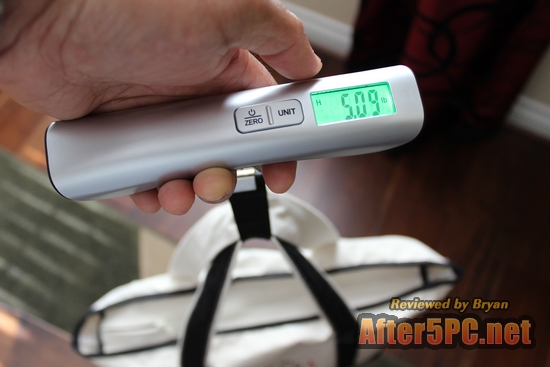 There are times when my extended family travels overseas during the year for missionary trip. It's been a routine thing to pack all their luggage and weigh them according to the airline limits. The last time they flew, they used a standard analog bathroom scale and when they were at the airport, they were delayed at the check-in counter after it was determined they were over the limit and needed to pay extra (which, the price I must say is a ridiculous extra fee!) or throw away some of the load to meet the requirements. What a pain to have to go through — opening your boxes and luggage and seeing what can be saved and taken away!
I am hoping that with this Huismart Multifunctional Digital Silver Luggage Scale, the reading will be more accurate, and they won't experience any more surprises in the check-in line!
Here's what to expect when you open the retail packaging:
– the scale with a strap and a manual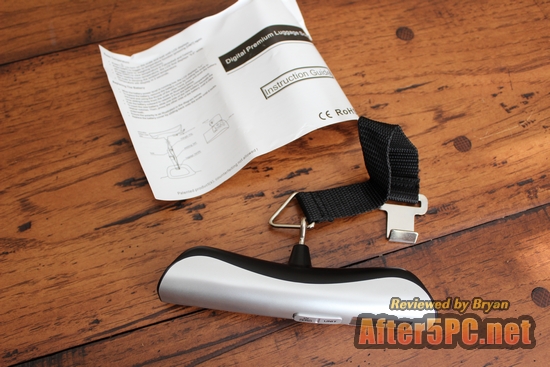 It's really easy to use, and you can sort it out without relying on the manual too much. In fact, you really don't have that many buttons to press, so there's not much room to make an error.
By the way, be careful when you pull this out of the retail box. I was almost disappointed when I thought that it didn't come with a battery, but that was because the battery fell out (which was on a separate zipped container) when I pulled the scale from the box. I was glad to find out that a battery was included, so this can be used right out of the box without going to the store for batteries. The Huismart digital scale uses a CR2032 battery, which can be obtained at your local store like Walmart when the battery runs out.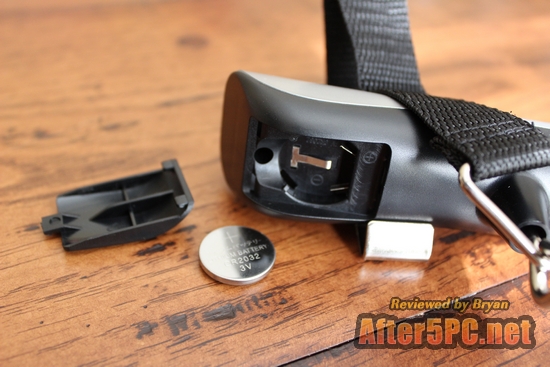 Features of the Huismart Digital Luggage Scale
The Huismart Digital Luggage Scale has a large LCD display that stays lit in green for a few seconds before the green background disappears and it just becomes a normal black digital reading with no background lighting. The background light is very useful, as it makes the reading more visible. It is harder to tell the numbers without the background green light.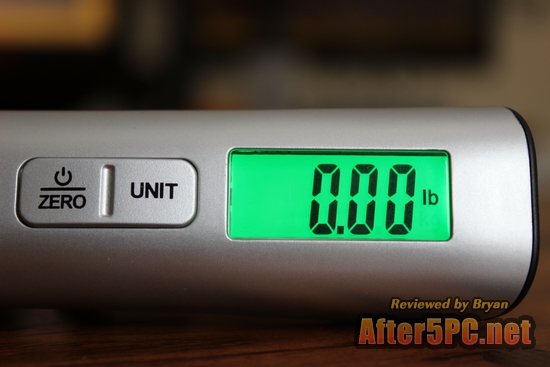 As far as the scale is concerned, you can easily convert from one unit of measurement to another just by pressing the "unit" button. This one can convert from pounds to kilograms, depending on what you need.
The multifunctionality is also because of the fact that you can use this scale to read the ambient temperature in the room, with it's built-in temperature sensor. I was doubting a bit about the accuracy of the temperature reading, when comparing it to my digital house thermometer that came with our AC unit. I've noticed a difference of anywhere from 2 to 5 degrees in the reading. Considering the price of this device, I can't really complain much. And as with the weight measurements, you can also convert from Celsius to Fahrenheit on the temperature readings, all by pressing the "Unit" button.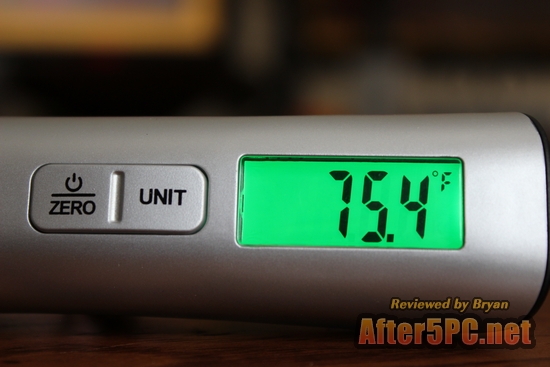 Surprisingly, considering it's price range, the Huismart Digital Scale comes with a tare weight function, which you can activate by pressing the "Zero" button. In other words, you can hang something with a weight in there that you want to consider negligible, and the scale will zero it out for you so that it won't count it. That's a nice feature to have.
The only thing that probably concerns me the most about this scale is that is made out of plastic parts mostly. I hope that with repeated use, it won't fall apart one day — especially when I'm weighing heavier luggage. My suggestion is not to go over the max limit that they posted, which is 110 lbs. That's when you can turn back to the bathroom scale. But then again, the price is on the lower end, so I won't be too disappointed if it happens, LOL! I'm still hoping for the best though and hoping to get several years of use out of this!
I still have options for other uses though, so just in case I start doubting if this can handle heavier weights frequently, then I can probably just use the Huismart scale to weigh bass and other fishes I catch in the lake. That, I wouldn't mind at all!
It does come with a 2-year warranty, so that's reassuring at least!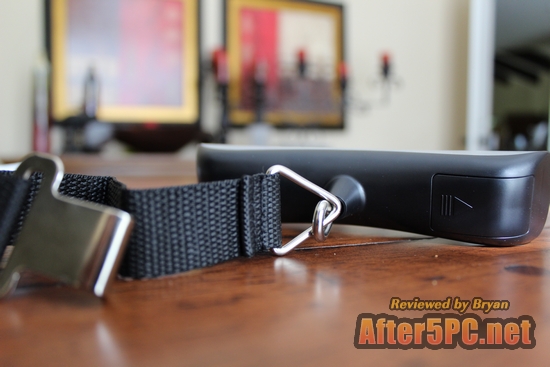 Where to Buy the Huismart Multifunctional Digital Silver Luggage Scale
If you are looking for a simple scale with some bonus features that won't break the bank, you might want to consider the Huismart Multifunctional Digital Silver Luggage Scale. It is currently being sold on Amazon.com at a 10% discount at the time of this writing.