---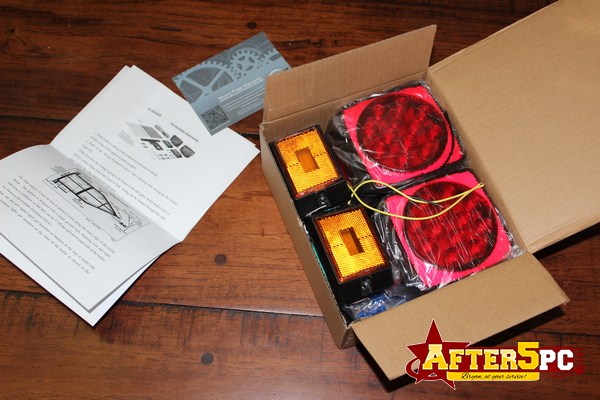 Summer time is here, and it most likely means I'll be using my trailer much more than usual. I've got 2 that I use, 1 for regular hauling and the other to pull my jet skis. Considering how harsh the Texas element is, it may be time to change my trailer lights once more. It's always good to keep a light kit handy, in case I need to fix or change my existing lights and the?HQAP 12V Submersible LED Trailer Tail Light Kit is just a good one to have ready.
The HQAP 2018 New 12V Submersible LED Trailer Tail Light Kit comes with everything that you would expect from a full kit. Be careful though, because some kits don't come as complete as they claim. The HQAP has everything that I need for my trailers, including a reflector sticker — which I didn't expect. That's a good bonus for sure!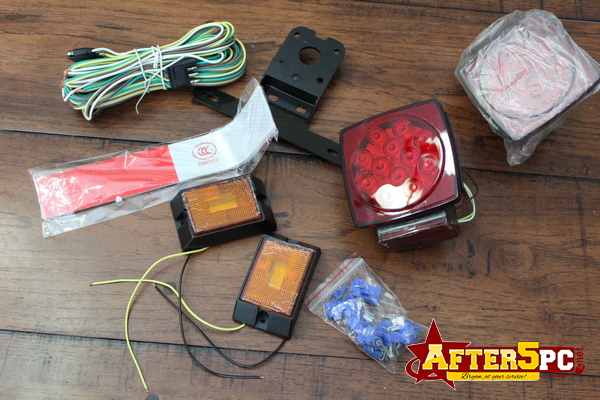 Why I Like the?HQAP 12V Submersible LED Trailer Tail Light Kit
First is the fact that the lights are submersible. That would be perfect to use for my jet ski trailer, where the lights can be submerged under water while I'm backing out the trailer in the boat ramp. On the other hand, if I use this on my trailer, it's always good that it can be temporarily submerged under water. My area in Texas is prone to flooding and it's good to have trailer lights that can handle being under water, in case I get caught in a strong downpour.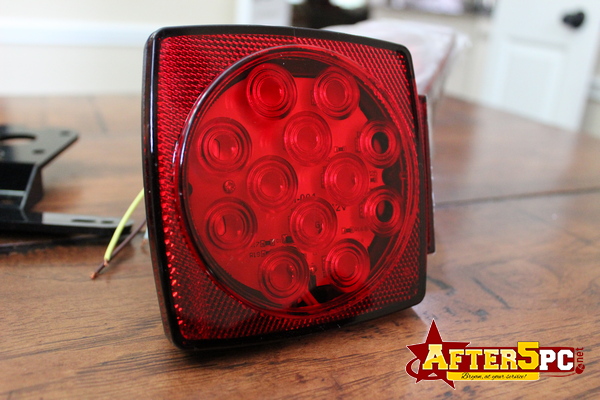 The second thing that I like about the HQAP trailer kit is that it utilizes LED lights. LED lights are brighter and more efficient than the regular light bulb that is typical of a trailer.? The brightness makes you really visible, especially at nighttime.? Here's a view of one of the sides, where you can see the LED components: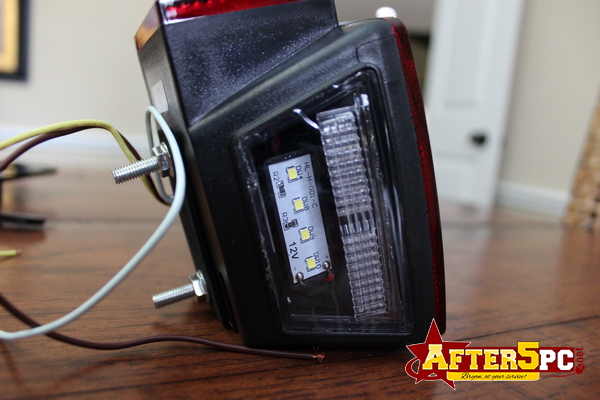 As I have previously mentioned, the kit comes complete with the necessary accessories.? It comes with 21-ft of wiring, which is more than sufficient for my needs.? That's a good size length, may I add.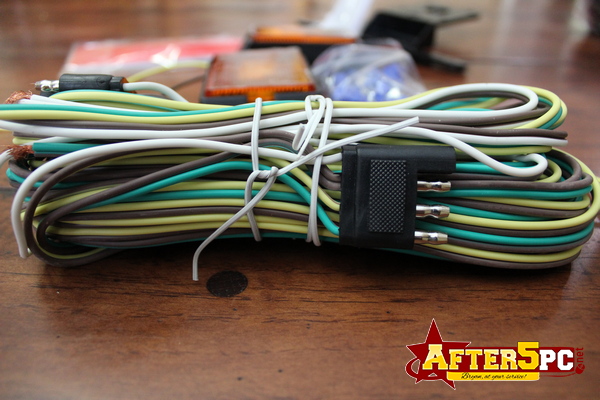 There's 2 amber lights included, which is typically installed on the sides of the trailer. If you don't know how to install them, don't worry. The package comes with installation instructions. There's even a diagram of the kit and installation locations.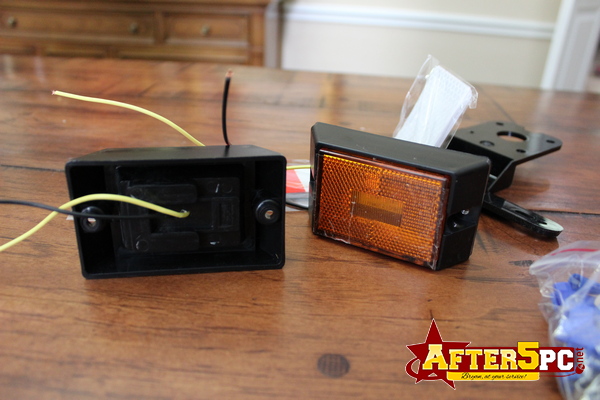 The kit also includes mounting accessories for the wires and such. Be careful, because I've bought some trailer kits in the past without any mounting accessories. In those cases, I used a zip tie.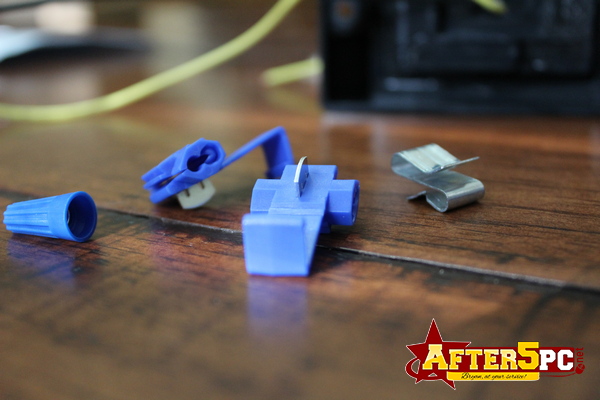 To top it off, the kit also includes a plastic license plate holder for the trailer. Isn't that awesome?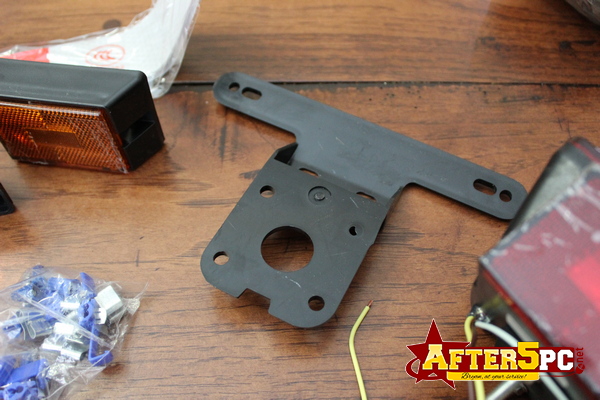 Where to Buy the?HQAP 12V Submersible LED Trailer Tail Light Kit
The HQAP 12V Submersible LED Trailer Tail Light Kit comes with a 1 year warranty. At the time of this writing, the kit is currently being sold on Amazon. If you want faster shipping than the standard ground shipping, make sure you sign up for Amazon Prime and get the lights in 2 days.
* NOTE: I received the above item to facilitate this review. All opinions and photos are my own. Your personal experience or results may vary. Do you want me to review your product or services?
Contact me
today! FTC Disclaimer, Terms and Policies are posted on my site.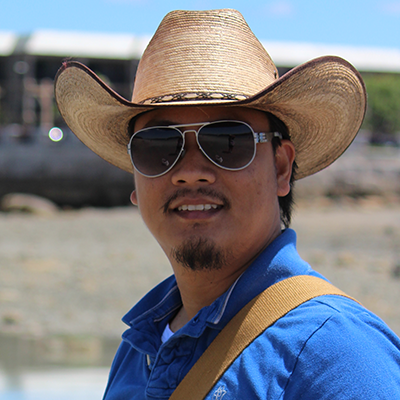 Husband. Father. Entrepreneur. Techie. Mental Health Nurse. Music. Speaker. Isaiah 60:1
I have been providing a range of services for clients with their personal or small business needs on the internet for over 14 years. Contact me if you need anything. You can certainly rely on me wherever you are located in the world. If you have access to the web, I can help you anywhere!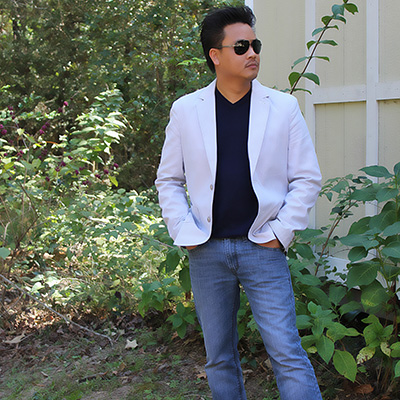 Honestly... I just don't want my website to be like everyone else's!
I know it looks simple and ugly to some, but I don't want the design to look like a major business corporation. It is not. You are dealing with only one person with a big heart! A heart that established this small business through thick and thin... a heart that has endured for the last 14 years. You simply get... me! I will work hard on your project, just like I worked hard to keep this business going. Give me a chance. You won't regret it!