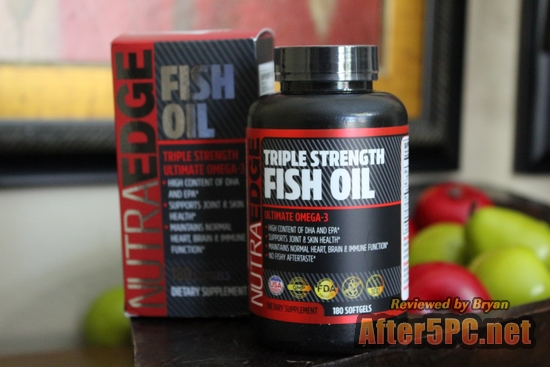 Being into graphic designs myself, what attracted me to the NutraEdge Triple Strength Fish Oil packaging and labeling is it's high-contrast design which stood out. So with that alone, I already feel excited upon opening the shipment… and makes me feel more confident of what the supplement can offer!
I only mention this because I've had fish oil supplements before with "boring" presentation — some of which looks like somebody in a house garage somewhere just slapped a sticker on a bottle or box that he printed from his computer or typewriter LOL. It makes you kind of doubt whether you're getting a quality supplement doesn't it?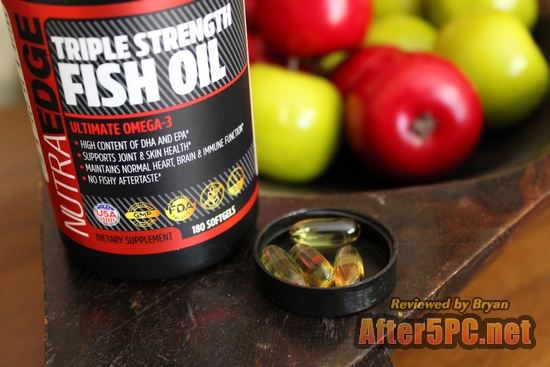 As far as fish oil supplements are concerned, the number one question in my mind is always: "How fishy is this going to taste?" or "How fishy is the after-taste going to be after settling in your stomach for a few hours?" I've had fish oil supplements before that just had a strong "fishy" after-taste, and trust me, you don't want to talk to anyone hours later with that kind of breathe!
So, with my concerns of having a "fishy" breathe during the day when I'm around more people, I decided to try out this new NutraEdge fish oil supplement at night. So for the first several days, I took them in the evening after I ate dinner. Initially, I also tried to be conservative just in case and only took 1 capsule, slowly increasing in subsequent nights. Surprisingly, I didn't get any fishy after-taste when I woke up in the mornings, which is good news! Also, taking the supplement at night hasn't disrupted my sleep patterns so I have nothing negative to report as far as inducing insomnia (other people apparently can't sleep when taking ANY fish oil at night). In fact, I think I've slept better! (unless that's just a placebo effect). Given no negative effects from taking the NutraEdge Triple Strength Fish Oil Supplement at night, I might just decide to continue with the night regimen. I've tried taking them at mornings too, so we'll see.
I won't know for now, but I'm hoping to see positive results with my cardiovascular/heart health. I have physical check-ups annually, so I'll see what my bloodwork results will show then. You probably already know what the benefits are, but here's a good summary from their packaging: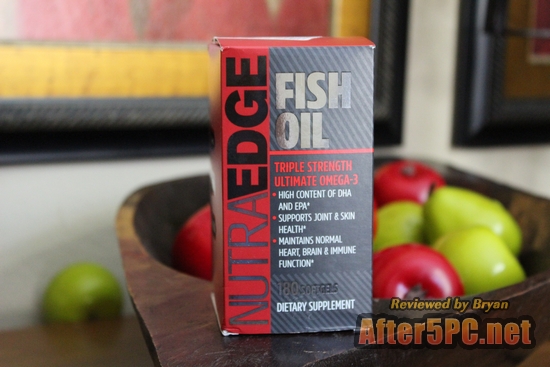 If you're curious to see what makes up their "triple-strength" formula, here's a picture I've taken to give you a good idea. Sometimes a picture does better in explaining.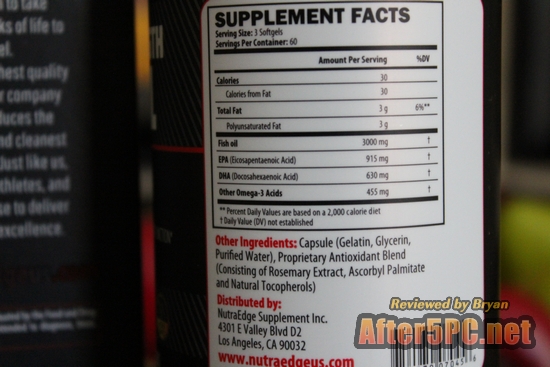 Where to Buy the NutraEdge Triple Strength Fish Oil
The NutraEdge Triple Strength Fish Oil supplement boasts being made in the USA, in a gmp/FDA registered facility, with no sugars or artificial colors added, and non-gmo components. If you're wondering where you can buy the NutraEdge Triple Strength Fish Oil, the supplement is currently being sold on Amazon.com at the time of this writing. They have a promotion going on now too, allowing you additional savings for meeting a certain criteria. Take a look!