For those looking to find help picking up the broken pieces from an abused life in the past and piecing together a life moving forward from the present to the future, you may want to consider this book, "Healing the Scars of Childhood Abuse: Moving Beyond the Past Into a Healthy Future."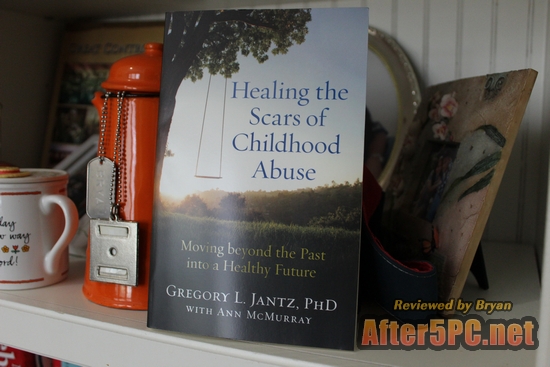 When you receive this package in the mail, you will find the book and an informational printout about the The Center ? A Place of HOPE. This paperback book is written through the collaboration of Dr. Gregory Jantz and Ann McMurray, who together provide not only inspirational words of wisdom, but the tools and guidance you need to move forward into a whole and healthy life.
Pioneering whole-person care nearly 30 years ago, Dr. Gregory Jantz has dedicated his lifes work to creating possibilities for others, and helping people change their lives for good. He is the founder of The Center ? A Place of HOPE, which has received recognition as a top-ranking facility for the treatment of depression in the United States. Ann McMurray has coauthored several books and also works at The Center ? A Place of HOPE in Washington.
Childhood abuse, among other types of abuse, can have very lasting, traumatic, and debilitating effects to individuals as I've witnessed in my professional life in the healthcare field. Some are afraid to seek help for whatever personal reasons, and add to this the social stigma involved with anything related to mental health, recovery is a big burden to bear.
As you read through this book, you will find examples and scenarios of individuals — to whose experiences you may be able to relate to — that the author(s) have encountered in their field. The latter parts of the book, starting in Chapter 8, guides you through the steps to healing, including emotional healing, cognitive healing, physical healing, relationship healing, and spiritual healing. As you can see, this book walks you through a balanced healing to encompass your whole, total health.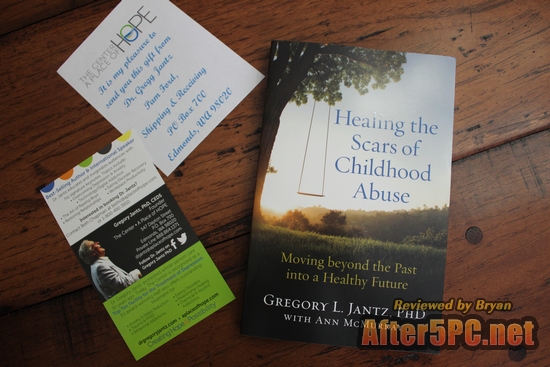 This book, Healing the Scars of Childhood Abuse: Moving Beyond the Past Into a Healthy Future, provides a reading that inspires and gives you hope as you walk towards recovery, in addition to giving you the tools and guidance you need at the comfort and convenience of your own home and time. It ends in page 182, and is easy to read and understand. It is meant to help you gain insight into your own thoughts and feelings, and not meant to confuse you with use of complex words and vocabulary. What you're going through is confusing enough as it is, and we can't let a book add more to that confusion!
If you want to learn more about this book and place your order, go to this website. On the same website, you'll be able to learn more about The Center ? A Place of HOPE and other useful resources to help you on your road to recovery.