My guitar capo of another brand is starting to lose its tension, so this G-SHARP Guitar Capo came at just the right time!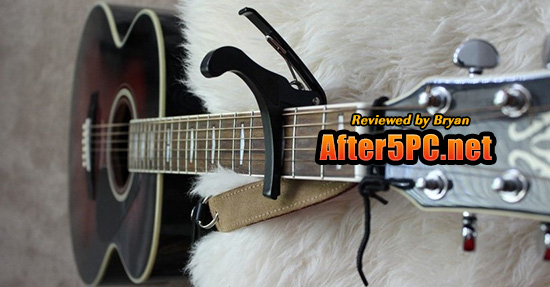 The part that "clips" to the strings is about 2 inches long, which can handle most guitars. Here's a photo of the measurements for your reference:

It looks smaller than it really is when the G-SHARP Guitar capo is still inside its retail packaging. When I took it out, I realized it was bigger than I thought — which is great! That means I can also use this on my bass guitar if necessary. At the moment, this is going to be used solely on my Yamaha acoustic guitar. By the way, it also comes with a FREE gold-colored guitar pick for a unique look.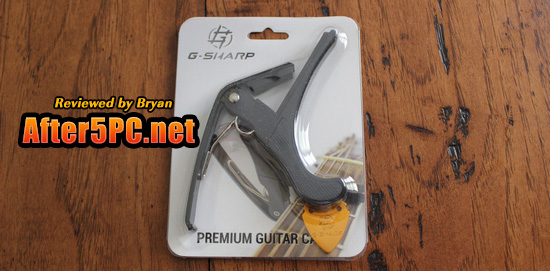 Here's a photo of the capo from the top angle, so you can see its overall shape and makeup.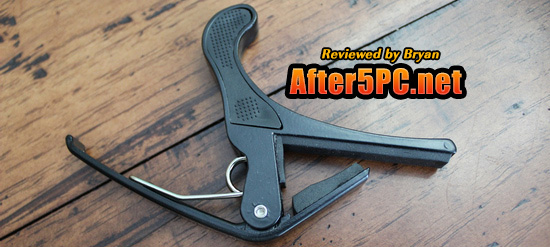 The tension of the "spring" on this capo is very strong, and I hope that it can stay that way for quite a long time. I can definitely tell the difference in grip strength between this and another capo of a different brand. I've had capos in the past that couldn't give a good grip, so the strings pretty much buzzed and had their "own mind" so to speak. This one works just as well as the more expensive brands out there and can do the job that I expect.

The G-SHARP Guitar Capo seems to provide a decent clamp, to my relief, without the buzzing interference. I have a bass guitar too, but I mainly use this for my acoustic electric, as I've mentioned above.
Overall, it's not that bad for the price. It hasn't disappointed me so far. It's currently available on Amazon at a 24% discount at the time of this writing.

QUICK LINKS:
GSharp Guitar Capo