If you are looking for a security camera for your home or office, you may want to consider the EsiCam Wireless Dome PTZ Surveillance IP Camera.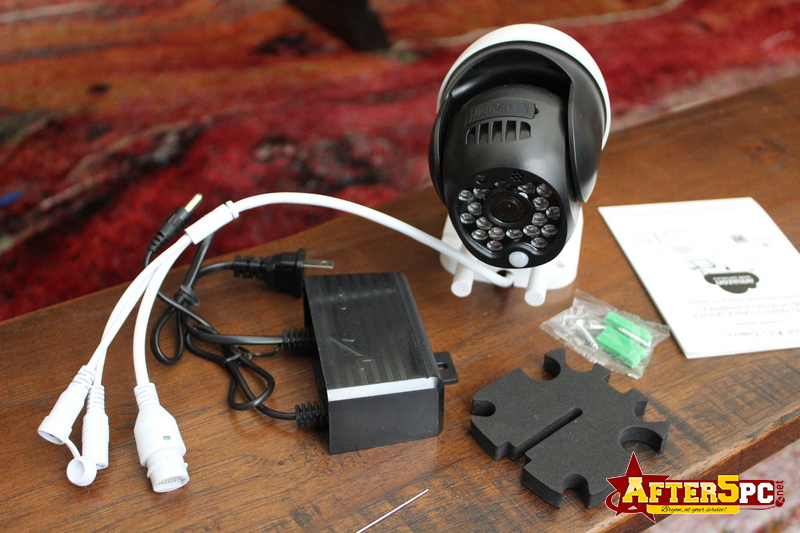 Housed in this system is a small dome camera that is only approximately 1.5 inches, which is smaller than standard dome cameras. Given this size, you can probably find a good corner spot to install this on. This small dome security camera packs features you can see in bigger dome cameras. But first, here are all the accessories you will find when you unbox the package:
FEATURES: EsiCam Wireless Dome PTZ Surveillance IP Camera Review
The EsiCam is a PTZ security camera, so you can pan, tilt, zoom, and move the camera around to cover all the possible views as needed. It can pan the camera left and right up to 320 degrees, and can perform a vertical tilt up to 90 degrees. You can view the livestream and control other functions remotely via the "YCC365 Plus" app, which you can download and install on your mobile device. Up to 3 people can view the livestream at the same time, if needed.
One of its interesting features is the you can activate a strobe light when motion is detected to scare off would-be intruders. The alarm strobe lights are located right above the round motion detector. The strobe lights alternate blue and red visible lights. Alternatively and simultaneously, you can activate an audible alarm siren. The voice alarm prompt says, "Caution, you have entered the alert area. Please leave as soon as possible." You can also enable motion tracking (to follow an object/person) when movement is detected. These features are something I haven't seen in other PTZ cameras that I have owned to date. They are a great addition really.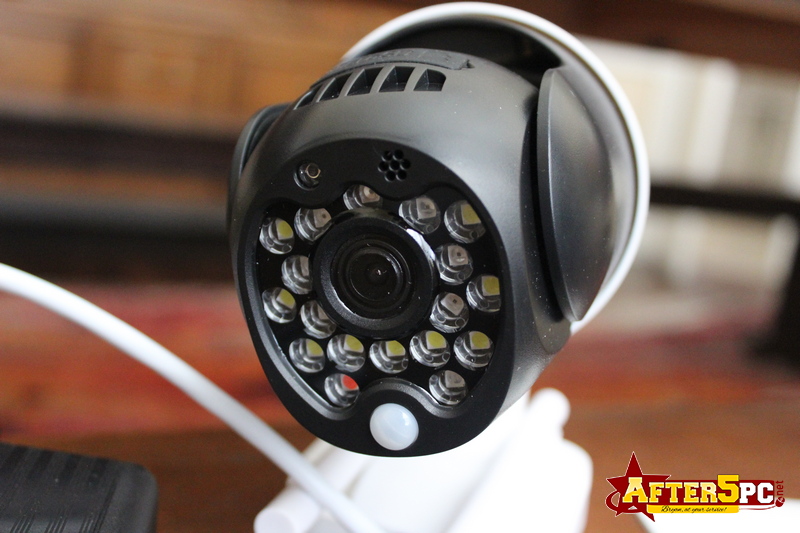 As far as night vision, it has 8 infrared lights to help with night viewing. The added 9 white LED lights somewhat helps to achieve some color at night for the immediate surrounding.
Please note that as with most security cameras, the wireless feature works with 2.4 ghz wifi networks only and not with the 5Ghz. All routers will have 2.4 Ghz.
If you need cloud storage, there is a 30-day free cloud storage services currently being offered with this device. It is not required, but is an option if you want it. You can sign-up for cloud storage subscription via the app and can pay by Paypal. Otherwise, you can save recorded videos/photos via an SD card.
INSTALLATION: EsiCam Wifi Dome PTZ Security IP Camera Review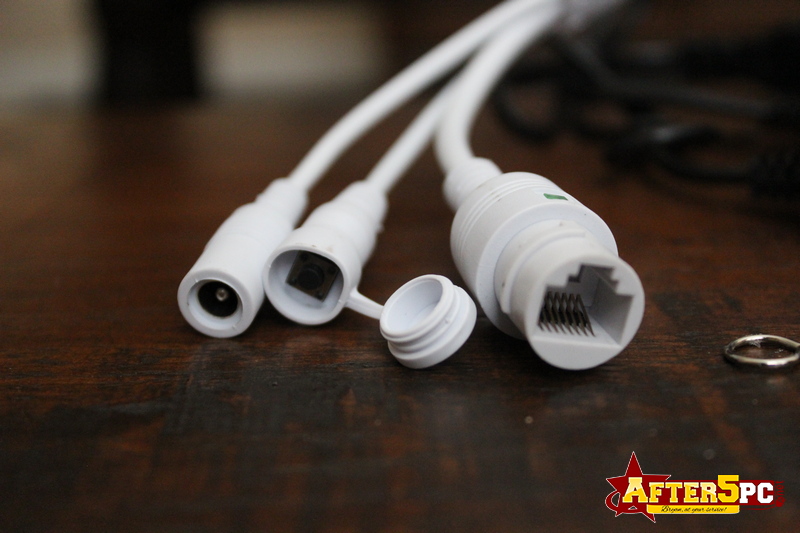 When you first power on the device, the white LED lights will turn on, followed by voice prompts. The voice prompts are pretty clear, so just go along with the instructions as stated. By this time, you should have already downloaded the app, registered, and confirmed your account via email. After that, you can login and add the camera. I used the "Addition by connection to network cable" and it took only a few seconds to be up and running this way. The voice prompt verified the successful internet connection, and I was up and running in no time!

Once you have been connected via the network cable, you can then easily change to wifi/wireless network connection by changing the settings from the app. The good thing is that you can use this device via direct ethernet connection or wirelessly.
The only thing I wish is that the power cord was longer. The short power cord limits the installation area.
When you capture an image via the app, you can easily share that recorded image — whether via text message, email, or other methods. Here is an example of a photo captured by the camera and shared to one of my email addresses.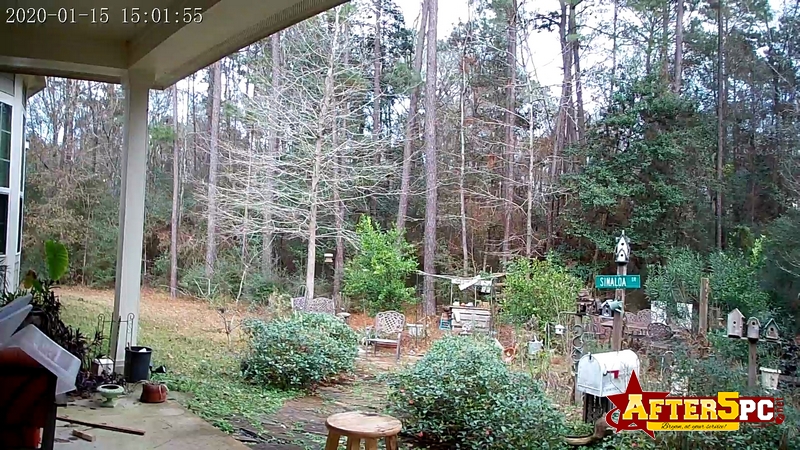 WHERE TO BUY: EsiCam Wireless Dome PTZ Surveillance IP Camera Review
The EsiCam Wireless Dome PTZ Surveillance IP Camera is currently being sold on Amazon at the time of this writing. Although not required, an Amazon Prime account will give you 2-day fast shipping.
* NOTE: I received the above item to facilitate this review. All opinions and photos are my own. Your personal experience or results may vary. Do you want me to review your product or services?
Contact me
today! FTC Disclaimer, Terms and Policies are posted on my site.