For a small, lightweight emergency first aid kit that you can bring with you anywhere, you might want to consider the SUMPRI Camping First Aid Kit.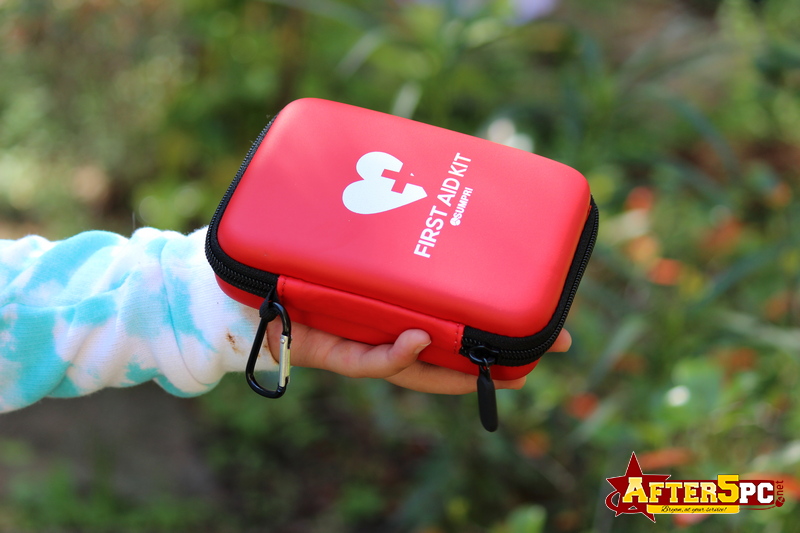 As you can see, it is so portable and easy to carry — even my kid can hold it in her palms. It has a carabiner clip on the side, so if you have no space inside your backpack when you go hiking, you can clip it on the outside. This will work well with tactical molle-style backpacks.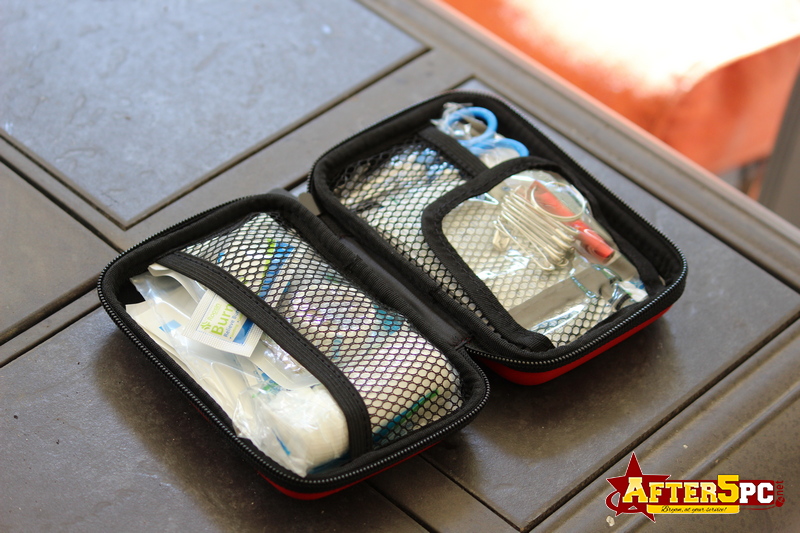 Small and lightweight, yet it contains at least 80 supplies for when you need it most! It has just enough for what is usually needed. I have included a photo of what the inside looks like above so that you can see it. It even has a whistle and an emergency foil blanket! For your reference, below is a photo of the label, which lists all the contents. Of course, when you buy any first-aid kit, you have to make sure it fits your needs (for what you consider essential).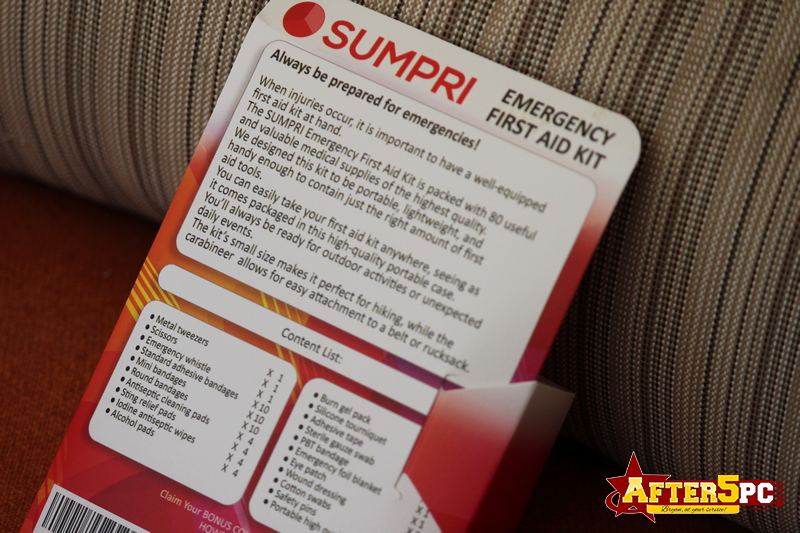 SUMPRI Camping First Aid Kit Review: Where to Buy
The SUMPRI Camping First Aid Kit is currently being sold on Amazon at the time of this writing.
* NOTE: I received the above item to facilitate this review. All opinions and photos are my own. Your personal experience or results may vary. Do you want me to review your product or services?
Contact me
today! FTC Disclaimer, Terms and Policies are posted on my site.