For those on a very limited budget and can't afford to pay the $300+ major brand cameras, the Tocode H9R Ultra HD 4K Sports Action Camera is worth considering.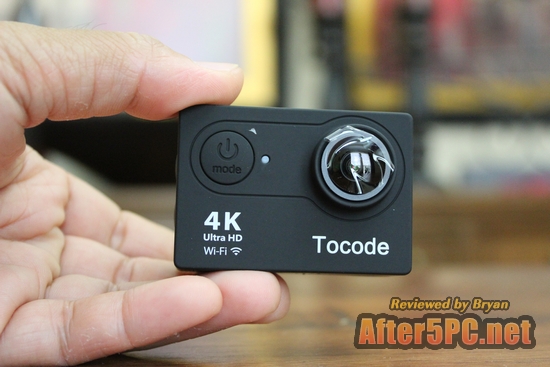 If you have Amazon Prime like I do, then you can receive the Tocode H9R Ultra HD 4K Sports Action Camera in 2 days after placing your order. Mine arrived in 3 days due to the weekend, but that's okay. It will come in an Amazon shipping box, which will contain the camera's own retail box, as well as a hard shell case. The hard shell case is a bonus, not only because it's convenient to have a case with your camera, but also because it helped add that extra layer of protection during the shipment process.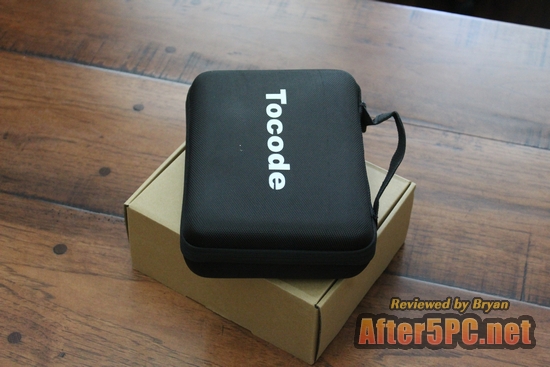 When you open the case, you will discover a host of accessories. The case has a padded foam section for the camera and other accessories, while the other half of the case has a zippered mesh pocket to hold the rest of the accessories. Each accessory is wrapped in plastic bags for extra protection. I like to keep them there until I use them. There's a lot of accessories included, so you might not use all of it in the same day or activity.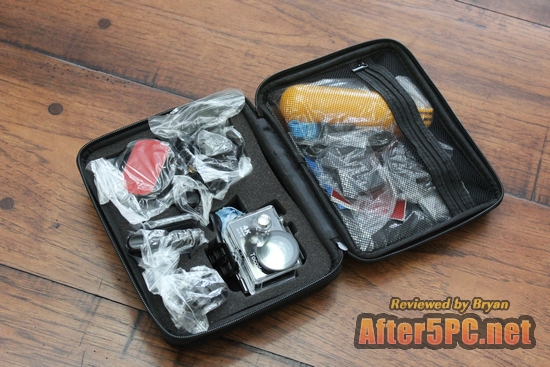 It's gonna be hard for me to describe each and every single accessory that is included, so I took a photo of the manual that lists them. As you can see, there's a lot of choices there for every type of need you might have.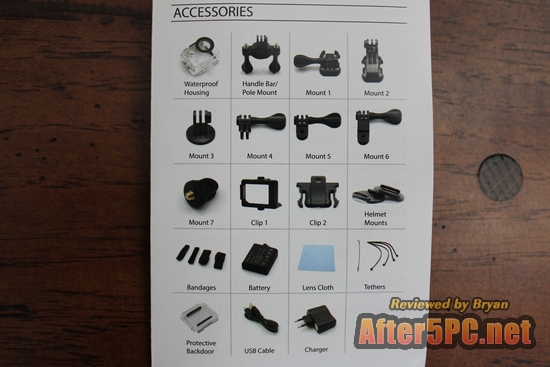 One of my favorite is the waterproof case, not only because it is an essential accessory for swimming and underwater video shots, but it provides an extra layer of protection for the camera. What I mean by this is that I prefer to keep the camera in the waterproof case for every type of use (whether water is involved or not) because it can protect the camera in case I drop it.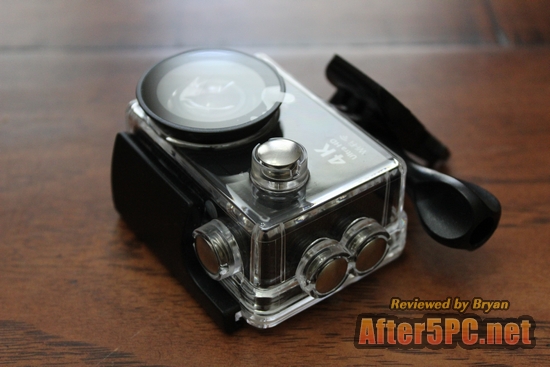 The waterproof case for the Tocode H9R Ultra HD 4K Sports Action Camera is actually different than another sports action camera that I own in that it has a wider lens — which is helpful to make sure that you continue to get that wide angle shot without the case getting in the way of the view.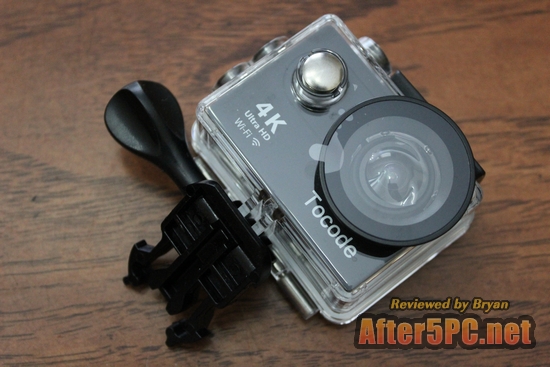 One of the great features of the Tocode H9R Ultra HD 4K Sports Action Camera package is that the set comes complete with an EXTRA BATTERY, which is really a bonus. A previous one that I owned did not have one, so when the battery dies, you have to wait for it to be recharged. In this case with the Tocode, you can just remove the drained battery, and while charging, you can continue to take movies/photos without interruption using the extra battery. It will come with a battery inside the camera itself ready for use, and the extra battery can be found in the camera case.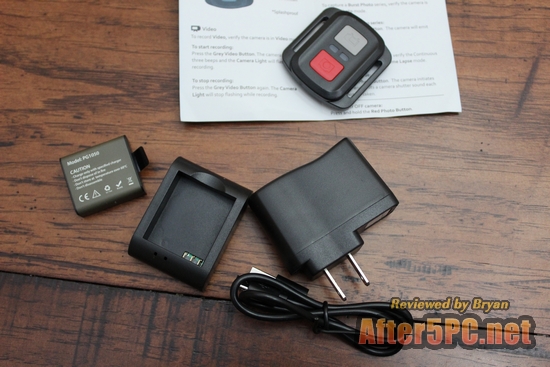 An AC charger is also included, with all the necessary cords. If you don't want to use the AC charger, you can charge the battery while it is on the camera by using the USB cord and plugging it from the camera into a USB-enabled device like your computer or other device. Another bonus is a remote control, which is the accessory you see on the top part of the above photo.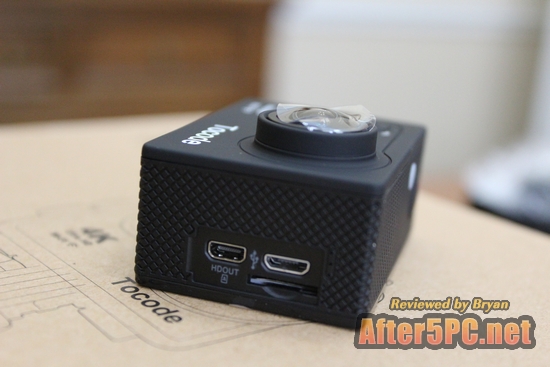 Review Tocode H9R Ultra HD 4K Sports Action Camera Video Quality Capabilities
The Tocode H9R Ultra HD 4K Sports Action Camera is also wifi-enabled, so you can download an app to your device and control the camera from your smartphone. The only downside to this is that 2K or 4K movie shots are not supported via this method, which is why I have this camera in the first place. However, using the camera manually is not hard as it may seem, once you get the hang of it.
I was really looking forward to using the camera for its 4K capabilities, but I was a little disappointed that during 4K mode, the camera would freeze. I am hoping that this is just due to my current micro SD card, and not anything else that is defective with the camera itself. I am planning to upgrade to a bigger storage and faster micro SD card that can support 4K cameras, so I will update this review post once I get the new one.
As far as 2K and 1080p video recording, I have had no issues so far, and the video quality is decent for something that is not a higher-end and more expensive brand. Towards the end of the video below, you'll find samples of videos taken with 2K and 1080P mode.
Photos taken by the camera are also decent and wide angled. Here's a sample taken from the front yard…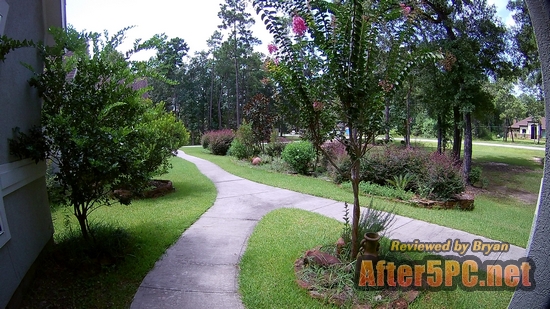 … and here's from the backyard… Just keep in mind this photos were compressed from their original size, just so I can post them here.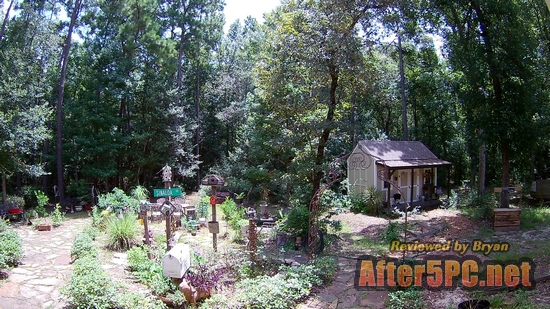 On a good note, I was able to take better pictures with this camera than another brand that I own. I am planning to use this Tocode H9R Ultra HD camera more than the other, and save the other as a backup plan instead.
Where to Buy the Tocode H9R Ultra HD 4K Sports Action Camera
If you don't have the budget to pay hundreds for the top-end brand, this camera will certainly suffice. Overall, I'm satisfied with the entire package. Again, I'll update the review once I get the overall results for the 4K video mode.
The Tocode H9R Ultra HD 4K Sports Action Camera is currently being sold on Amazon with a free shipping offer at the time of this writing.