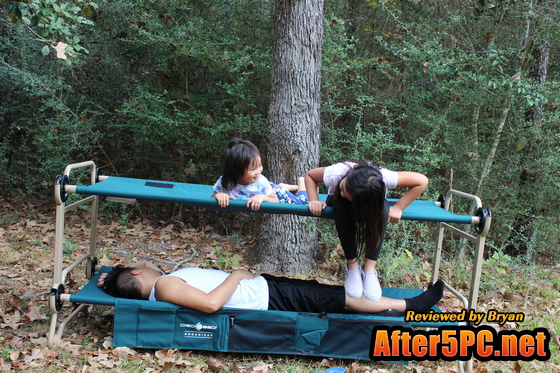 My wife and I love this very versatile, multi-purpose use Disc-O-Bed! It's just the perfect accessory to bring to a camping trip with the family. Trust me, after trying the Disc-O-Bed, you won't want to go on another outdoor adventure trip without it! It's a bunk bed, it's a camping cot, it's a bench seat… all in the same package!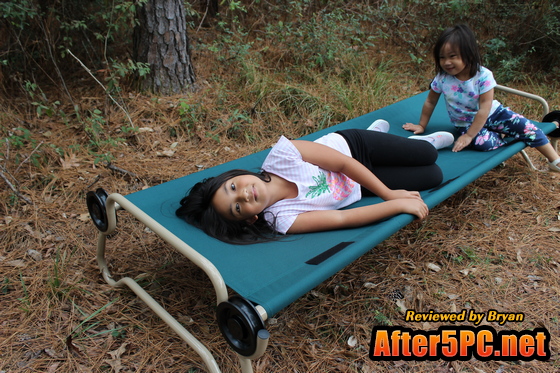 There is very minimal assembly required, and you can start using it right away even without a manual (or at least, I didn't need to use it). It's very easy to figure out how the whole package is supposed to be setup! You don't need extra tools either, which is why it's good to take on trips and vacations with the family.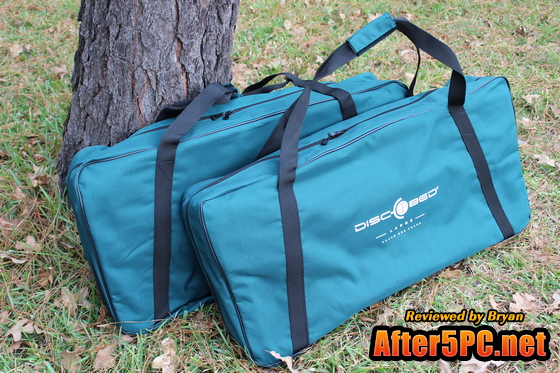 The complete set comes with 2 carrying cases. Make sure to pay attention to the contents of each case, because they carry a specific set of accessories to make your bunk bed, cot, or bench seat. The outside of the carrying cases have a label printed on it to let you know which of the 2 Disc-O-Bed components to put in there.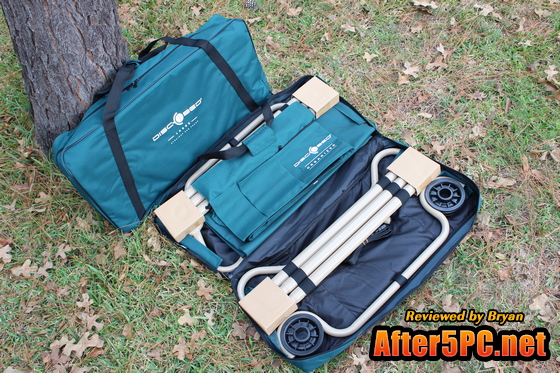 As I've said, it's so versatile when it comes to its possible uses. If you don't want to set it up as a bunk bed, the Disc-O-Bed can then be used as 2 separate sleeping cots.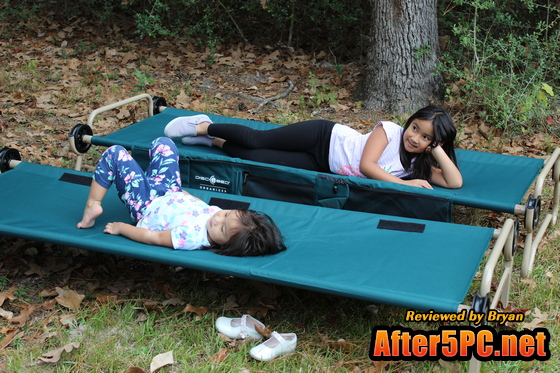 How awesome is that!
But if you want to make it as a portable bunk bed, it's so easy to make the conversion… even my kid was able to help me out!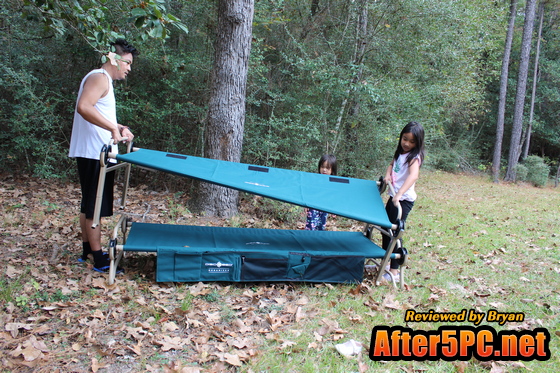 I plan to take this on our next summer vacation, and the portable bunk bed will be handy in our home-made camper trailer. So far, a bed is long enough to fit 2 of my girls — which will save us on room space!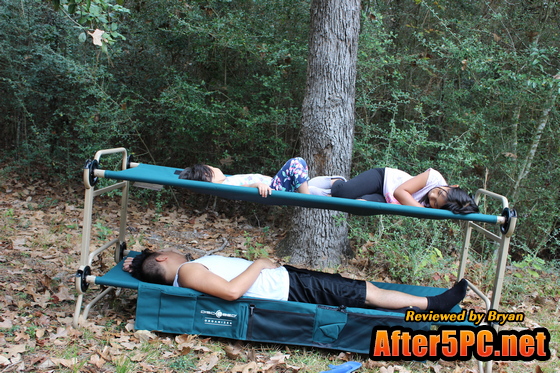 Then, when you need something to sit on during the day, you setup the Disc-O-Bed just as easily! When you convert the Disc-O-Bed into a bench seat, don't forget to use the included straps to secure the bench.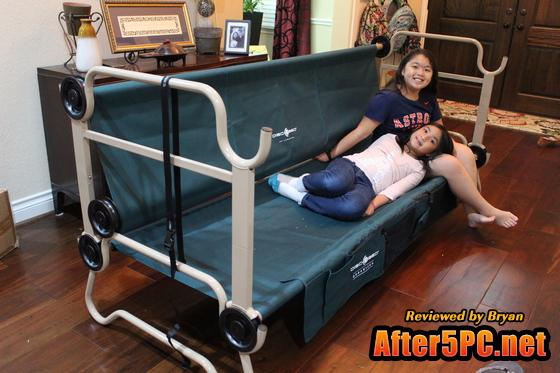 It saves on labor, it saves on accessories to bring, it's just that good… I don't even know how else to describe it!
By the way, you don't have to use this for camping or outdoor trips only. This works just as great in the home environment, especially when there's no extra bed to spare for a couple of guests. Or perhaps, you just want to hang out in the backyard to relax, watch some wildlife with the kids, and need something quick and easy to setup. The Disc-O-Bed is the answer!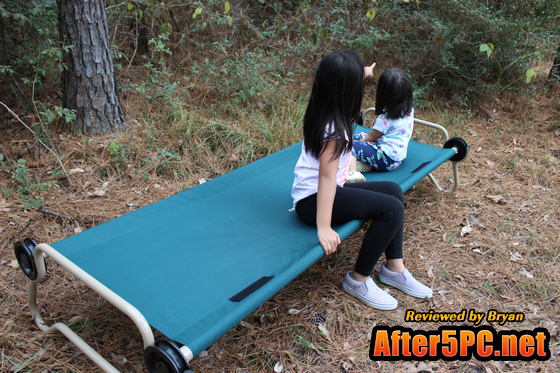 DISC-O-BED SPECIAL PROMOTIONAL DISCOUNT OFFER
Disc-O-Bed is currently having a "Get Out There" promotion, and let me tell you… this is an awesome deal that you don't want to miss! For a LIMITED TIME ONLY, you can get $40 Off the Disc-O-Bed. This discount offer is valid for 30 days only, so don't miss out on an INCREDIBLE DEAL and order your own Disc-O-Bed today!
Just use and apply the coupon code TOM40 during checkout to take advantage of this awesome discount. By the way, there are other color/style options you can pick from depending on your preference!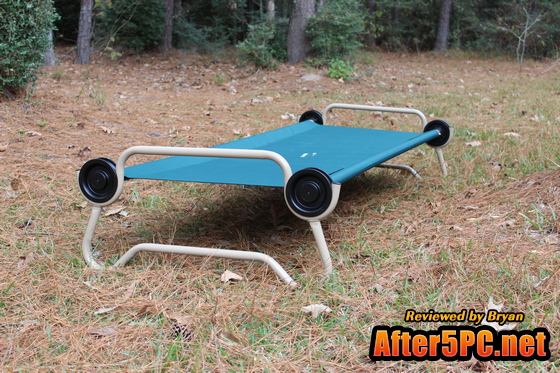 FOLLOW DISC-O-BED ON SOCIAL MEDIA!
To receive regular updates and other offers, I encourage you to follow Disc-O-Bed on social media. Follow on Instagram and Like their Facebook page!
Another way to receive fantastic holiday discounts is by signing up at www.kidobunk.com or www.discobed.com

#getoutthere