If you are looking for a beginner guitar for your children, here's one that you might consider: CNBLUE Kids Beginner Classical Guitar. It is a little over 2 feet long, looks nice, and is just the right size for my 5 year old daughter. You can watch my review in the video below. I also asked my daughters to sing "Somewhere Out There" so you can see how the guitar sounds like in use. There is no video on the sales page, so I thought this might help with your decision. We didn't practice, and I was just guessing the guitar chords.

The guitar does get out of tune while I'm breaking it in. I anticipate to have to tune it multiple times until the strings and the body settles with the tension. The good news is that it comes with a tuner. In addition to that, it also comes with a case, 2 picks, extra strings for replacement, and a cleaning cloth.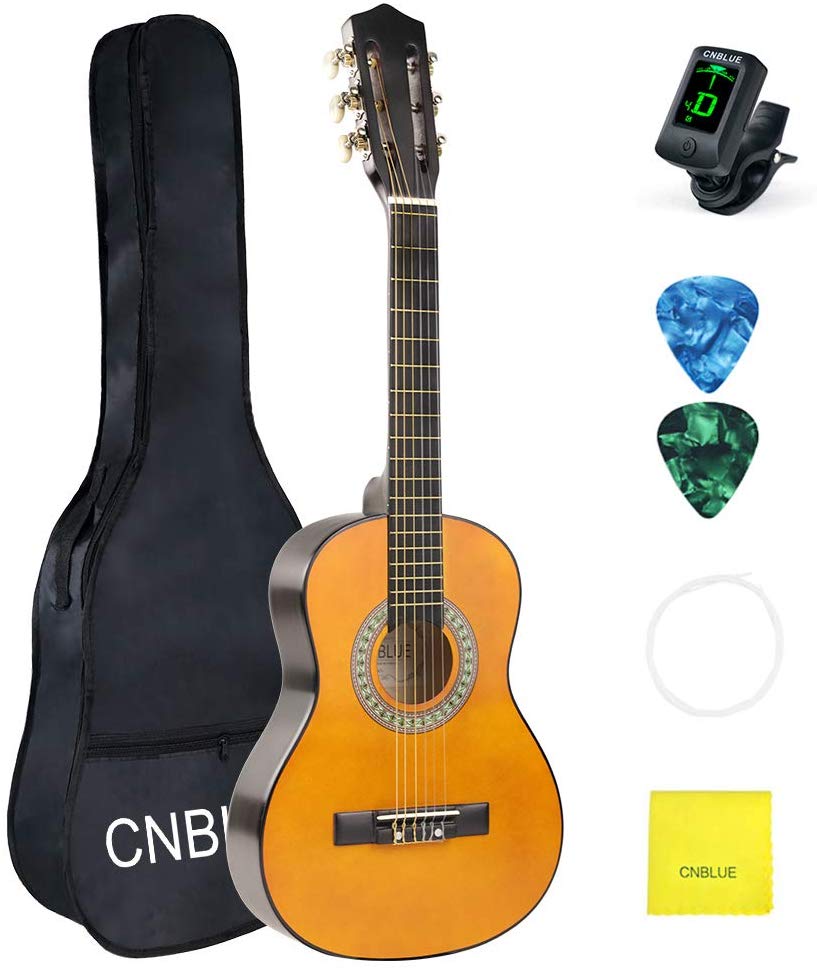 CNBLUE Kids Beginner Classical Guitar: Where to Buy
To read more about this CNBLUE Kids Beginner Classical Guitar or buy it, just use the button below.
* NOTE: I received the above item to facilitate this review. All opinions and photos are my own. Your personal experience or results may vary. Do you want me to review your product or services?
Contact me
today! FTC Disclaimer, Terms and Policies are posted on my site.