I don't usually review underwear, but believe me when I say, I love this set of briefs! (= I have the 6-pack set, but there are smaller packages available, if you prefer less. After using these, I think that the JINSHI Men's Comfort Bamboo Boxers Underwear Brief deserves it's own spot of promotion.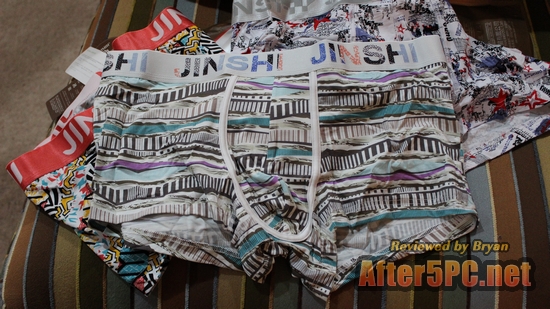 Why I Like the JINSHI Men's Comfort Bamboo Boxers Underwear Brief
First of all, the packaging itself is already good to note. Each underwear is in its own zip-locked type of container that doesn't look cheap at all. In fact, I've re-used each container to put in my fishing lures LOL. They stay secure in there!
But on to the underwear itself…
When you first put the JINSHI underwear on, you can instantly how comfortable this is. It's hard to describe it, but it breathes and feels cool. I guess you'll just have to try it to see what I mean, LOL! It feels very soft and silky too, not rough and coarse.
The JINSHI underwear is stretchable too, so it works perfectly whatever activity you might be involved in throughout the day. If you like to bike, play sports, workout in the gym, work outdoors, or any activity, I think you're going to like this underwear. I've done multiple yard work this summer in the Texas heat wearing a JINSHI underwear, and with all the drenching sweat and high humidity in the area, I tended to remain dry and cool down there rather than feeling nasty and sweaty. Its mixture of organic materials such as bamboo fibers, in addition to spandex is just the right mix for my comfort. The only thing I haven't done is try to go swimming on these, and I'm kinda curious how they'd feel wet and all. That remains to be seen!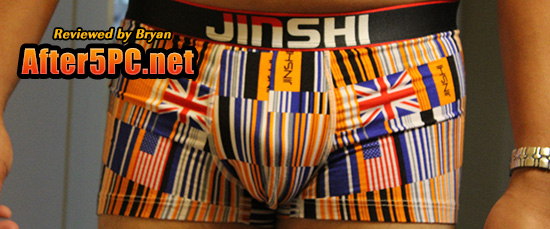 My JINSHI underwear set is marked "XL-US" (or 2XL-CN if you're in China) on their particular sizing chart that is based on your waist size. I'm not really an XL per se on the typical US-brand sizing chart and usually wear a Medium or Small, depending on the brand. If you like your underwear to be fitting and somewhat tight, then go one size smaller on the sizing chart. If you want it a little loose like a boxer brief, then you can stay in the sizing chart as shown or one up higher. Sometimes, it's a hit and miss with ordering underwear online, so hopefully you'll get the size that you'd be most comfortable with.
I liked it so much, I made a promotional video on YouTube. Take a look!
Where to Buy the JINSHI Men's Comfort Bamboo Boxers Underwear Brief
I am really satisfied with this set of underwear. I am planning to buy another set that is 1 size smaller, just to see how that compares. Nonetheless, I'm happy with the XL-US that I currently have for the comfort level that this underwear provides. The JINSHI Men's Comfort Bamboo Boxers Underwear Brief set is currently being sold on Amazon. The price varies ($8.99-$49.99), depending on the type of set that you order. I think it's really worth it!