---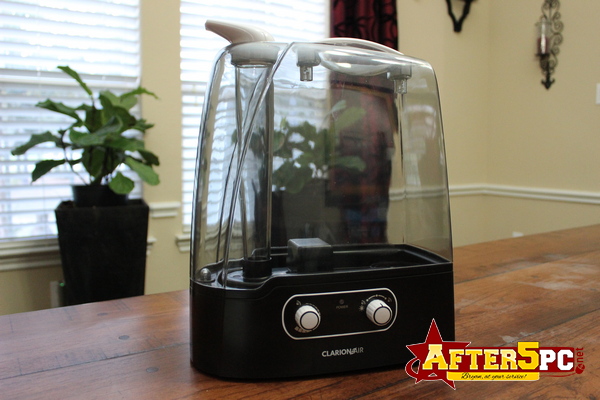 Are you suffering from the irritable effects of dryness in the environment? Or perhaps are you looking to ease some of your allergy symptoms, or symptoms caused by the flu or common cold? How about a bloody nose? The Clarion Air Ultrasonic Cool Mist Humidifier may just be your solution!
SOME FEATURES OF THE CLARION AIR HUMIDIFIER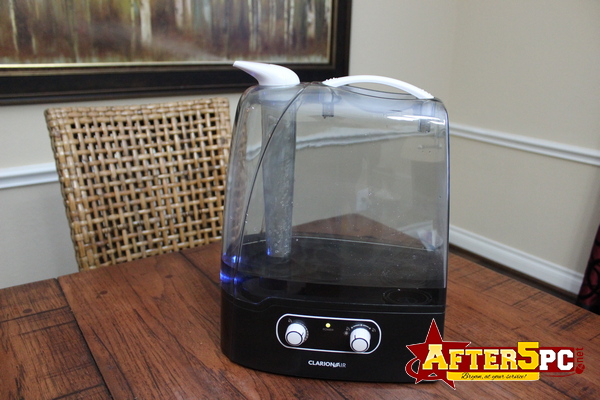 This is probably one of the biggest sets of humidifiers in this price point. It has a 1.6 gallon water tank, which is plenty to last depending on your setting. It's got an LED light for visuals so that you will know when the water is almost gone and you can turn off the unit on time. Don't worry, it also has an automatic shutoff feature.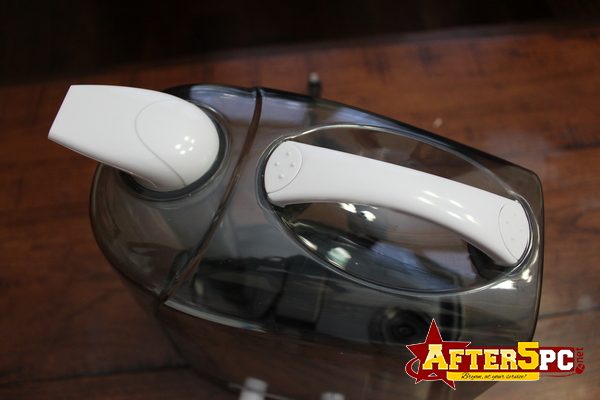 The spout where the mist goes out can be adjusted 360 degrees, which is good because then you don't have to move the entire tank to get the right position if necessary. The spout comes off and is not attached permanently, so don't hold the tank by the spout or you can drop the tank by accident. The handle on top makes it easy to pull off the tank from the base and carry it to your faucet. Just be careful though, because the handle is not meant for heavy lifting; make sure you put one hand on the bottom for support and another hand on the handle when you fill up the tank.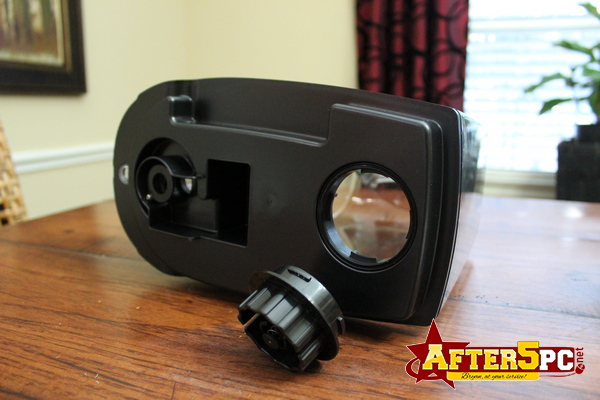 To me, it's kind of strange that you have to refill from the bottom where the cap is located — but I think there's another purpose to that, which I just don't know. You'll just have to deal with filling the tank upside down. The good thing is that with the cap there, you can really make sure that you have no leaks. The cap is labeled "close" and "open" with arrows, so that is helpful in case you are the type that gets easily confused.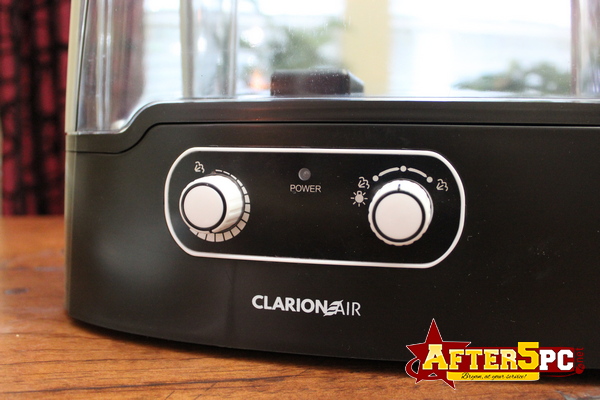 I've seen some humidifiers where you can't really control the amount of mist output. Or some only have high and low settings. The Clarion Air Ultrasonic Cool Mist Humidifier has an adjustable know so you can control the amount of mist to your liking.
I use this humidifier too in my home office where it can get really hot and dry when I'm working on projects. The humidifier helps cool off the room and makes it a more relaxing environment.
Oh, and by the way… the Clarion Air Ultrasonic Cool Mist Humidifier comes in handy too during winter when heaters used for warmth can strip homes of much-needed humidity.
WHERE TO BUY THE CLARION AIR HUMIDIFIER
If you are looking for a humidifier, the Clarion Air is something to consider. It is currently available on Amazon with FREE shipping at the time of this writing.
* NOTE: I received the above item to facilitate this review. All opinions and photos are my own. Your personal experience or results may vary. Do you want me to review your product or services?
Contact me
today! FTC Disclaimer, Terms and Policies are posted on my site.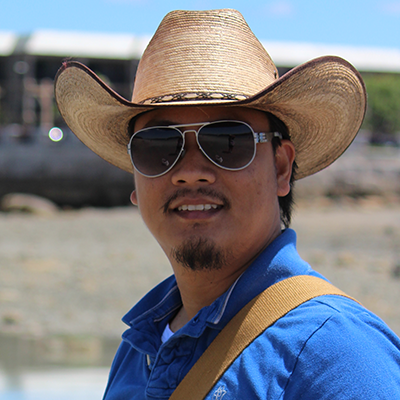 Husband. Father. Entrepreneur. Techie. Mental Health Nurse. Music. Speaker. Isaiah 60:1
I have been providing a range of services for clients with their personal or small business needs on the internet for over 14 years. Contact me if you need anything. You can certainly rely on me wherever you are located in the world. If you have access to the web, I can help you anywhere!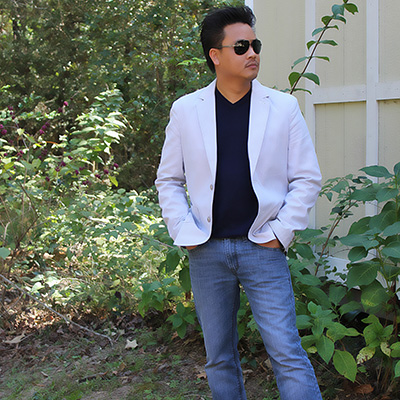 Honestly... I just don't want my website to be like everyone else's!
I know it looks simple and ugly to some, but I don't want the design to look like a major business corporation. It is not. You are dealing with only one person with a big heart! A heart that established this small business through thick and thin... a heart that has endured for the last 14 years. You simply get... me! I will work hard on your project, just like I worked hard to keep this business going. Give me a chance. You won't regret it!