Our garage is full of stuff, and unfortunately, my car has to stay outside until we clear most things out and have space. Being in Texas, the weather can be unpredictable — shiny and stormy all in the same day! And with the summer heat, my car is suffering! I'm glad to have the Big Ant Full Size Waterproof Car Cover to provide some much-needed protection.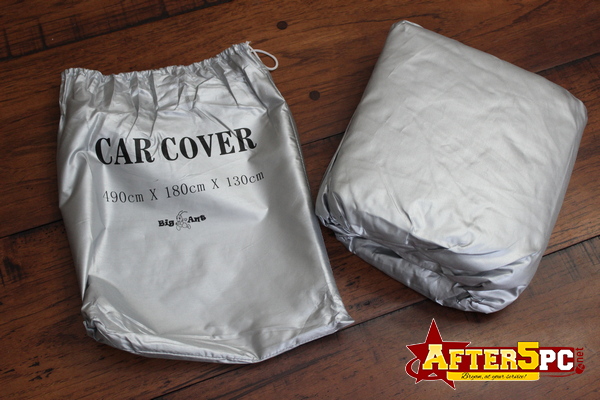 Surprisingly, it fit my Chrysler 300 which is on the bigger side. The Big Ant car cover also has side mirror pockets which was just the right fit for my car.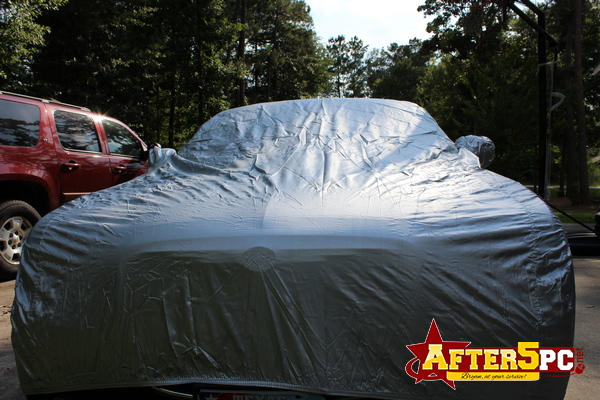 What I like about the Big Ant car cover is that it's very lightweight compared to the car cover that I have previously bought for the car. My old one was heavy and was always annoying to put on. It's so rough too, so it scratches my car. I decided to get a new one because during the recent pour, my car got wet and I was disappointed with that. Hopefully, this Big Ant can deliver. It hasn't rained since I got this new car cover, so I can't say for sure that it's as waterproof as it says.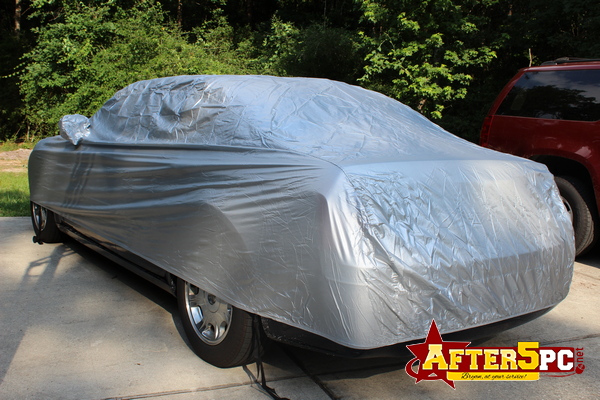 The silver and lighter color should also reflect back a lot of the sun rays. The smooth surface makes it easier to wipe dirt off and clean. This Big Ant car cover has tie strings so you can secure the cover and not have the wind blow it away. As it is currently positioned on my car, it looks like the most viable option for the tie strings for me is on the spokes of the wheel.
My Wishlist for the Big Ant Full Size Car Cover
My only concern about the Big Ant car cover is that the seams are not as reinforced as I'd like them to be — or at least with the one I receive, the threads are not as tight. They were loose in some areas, which I can imagine will stretch with a tight fit when you tug or pull. Hopefuly, this is just a defect on my particular item.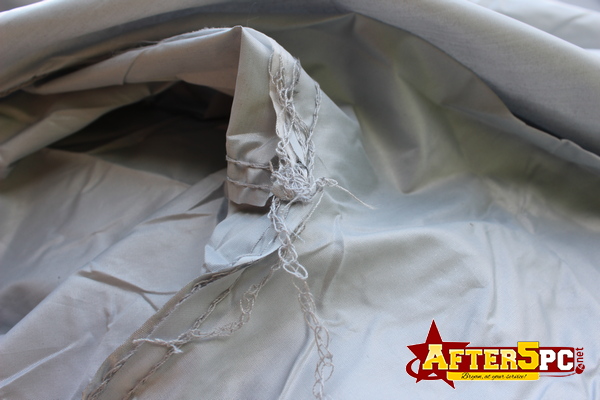 Where to Buy the Big Ant Car Cover
If you are looking for a lightweight car cover to protect your full-size sedan from the elements, you may want to consider the Big Ant Car Cover. It is currently being sold on Amazon and is available with Prime Shipping for fast delivery.