My car didn't have any aux input or bluetooth capability with its base factory installation, so I decided to upgrade using the Huicocy Single-Din Car Stereo Player with Bluetooth. I was too lazy to check the car myself and relied on online search photos of my car's make and model, but it was too late, and I already received the Huicocy Single-Din Car Stereo Player with Bluetooth before I realized that my specific car had a double-din compartment.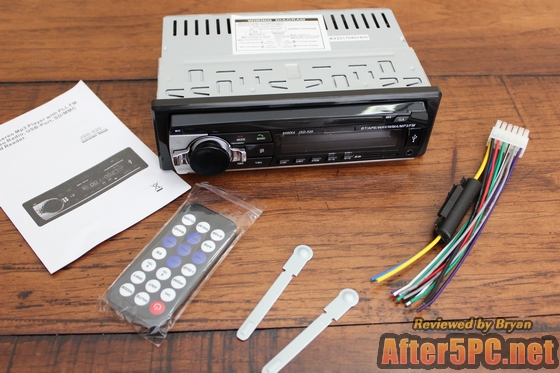 All is not lost, however. I should still be able to use the Huicocy Single-Din Car Stereo Player with Bluetooth using a Single-Din/Double-Din adapter kit. I surmise that you can still install as is without an adapter kit, but you'll just have an empty space on the dash control of your car if you don't mind the "hole." If you're not too picky, you can probably just cover it with a metal or plastic plate for aesthetic purposes.
It feels like a toy and almost weighs nothing, but is hopefully built to last. I was scared to drop it, fearing I would break its plastic components. I don't want any heavy thing anyway, so I guess that works for me too. I was told that most of the weight comes from having a CD player built-in. This one of course is only a stereo radio device, so be aware that it won't be able to play your CD's, and won't weigh as much. Most of the time anyway, I use my smartphone rather than a CD player in my car, so this works for me. I need the functionality of bluetooth and aux input more than anything at this point. The CD player is more useful in our family SUV, rather than my personal car.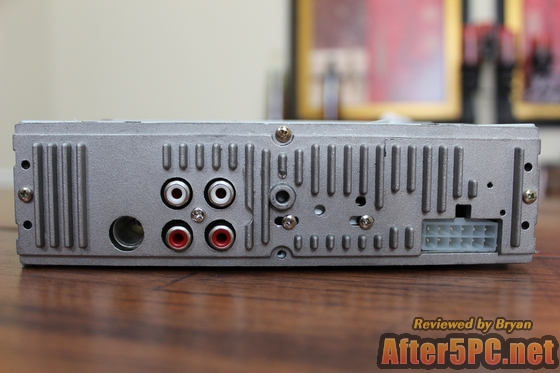 The package didn't come with any instruction booklet, which may be a disappointment for some folks. However, I am a visual type of person anway, so I rely mostly on YouTube tutorial videos, for which there is plenty of material on installing single or double din stereo units depending on your vehicle's make/model. I'm planning to complete the installation when the summer heat in Texas is much more bearable. I can't handle working in the garage with 90s-100s temperature. More than likely, I'll need a wiring harness — as I doubt the plugs for the Huicocy Single-Din Car Stereo Player with Bluetooth are the exact same fit as the factory plug pattern for the stereo kit on my Chrysler 300. The wiring harness (if everything turns out right) should eliminate cutting your OE radio plug helping to maintain your cars value. After connecting it, your install is simple as the wires will color-match and easily connect to the after-market stereo. Without a wiring harness you will have to cut the factory harness and then test each wire to connect to your radio — which will be too much of a hassle for me to troubleshoot and such.
By the way, the Huicocy Single-Din Car Stereo Player with Bluetooth includes a very useful wiring diagram stickered on the player's body, for future reference.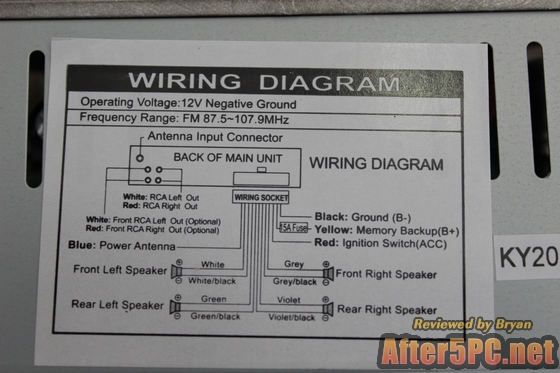 The only other downside that I can think straight away with the Huicocy Single-Din Car Stereo Player with Bluetooth is that it doesn't have AM radio capability. Most people listen to FM radio, but sometimes I like listening to talk radio on the AM frequency.
It is currently being sold on Amazon at a 45% discount at the time of this writing.
NOTE: I will update this post if I see quality problems or other issues after installation
LIMITED-TIME OFFER: Use the coupon code below for 15% off the posted price!