Here's your opportunity to stay up to date with tools used by internet markets and online entrepreneurs on a regular basis. The PDF guide is being offered FREE; just input your name and email address on the form shown here to receive your eBook download.
The material is sub-divided into categories, as it lists all the resources from 1 to 50. Just to give you an idea of what to expect inside, here's a sample photo of part of the content: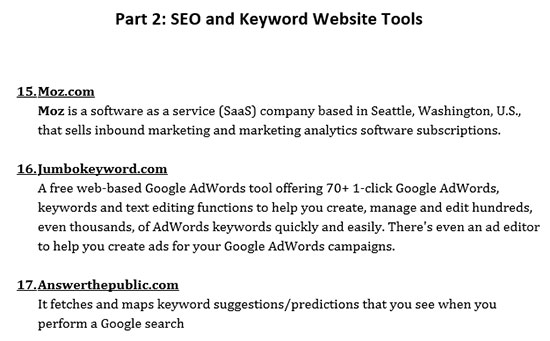 Of course, all this information is something that you can find on the web yourself — but why spend all that time searching for this information when somebody already did all the work? If you don't want to do any online research, then this would be perfect for you! You just have to read the list and use the resources! Easy, right?
Download the Top 50 Must Know Sites and Tools for Internet Marketing