Featured today is the VEVOR Heat Press Machine. What is remarkable about this particular equipment is that it not only has a 12×15 pad for doing custom t-shirt presses, but it also includes various attachments to make it a multi-functional heat press unit. This VEVOR heat press machine can make t-shirts, custom hats, custom plates, and custom mugs or cups. You just need to use the different attachments to do so, and we will show you here how that is done.
VEVOR Heat Press: Package Contents
Unboxing the package will reveal the following contents and accessories. You will have everything you need to assemble the unit. There is a user manual available, but I was able to assemble without it — probably due to my technical know-how. Just go through each item that you see in the package and you should be able to get an idea what each one is used for, even without going through the manual. If you organize them by groups like I did, it will be easier to figure out the function for each accessory.
VEVOR 8-In-1 Heat Press: How to Assemble
The first thing I did was to install the suction cups for the feet. It's just a nut and bolt setup, so that's easy to figure out and do. Just slide each unto the hole and then secure with the nut. There are 4 of them to put on each corner of the base of the press. They will help secure your heat press unto the surface of your workstation or table.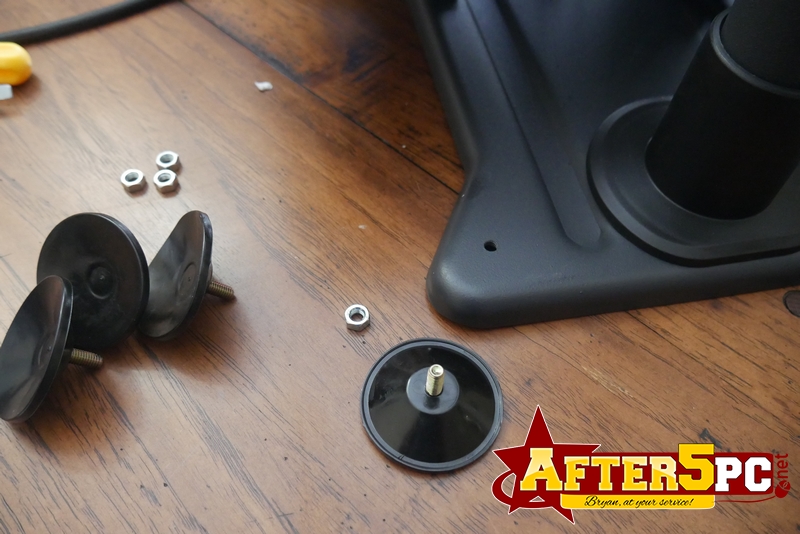 The next step is to put the digital control board that regulates the temperature and time settings. This is where you will plug in the 3-prong electrical cord for each press that you will use, depending on your project. This also holds the power switch to turn the heat press on and off.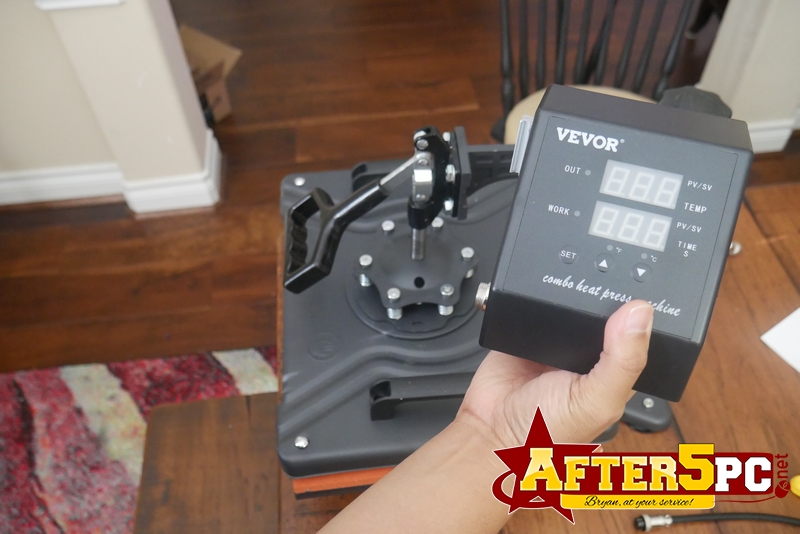 This should be very easy to do. All you have to do is slide it in to the available slot on the side of the back brace. When it's done, this is what it will look like: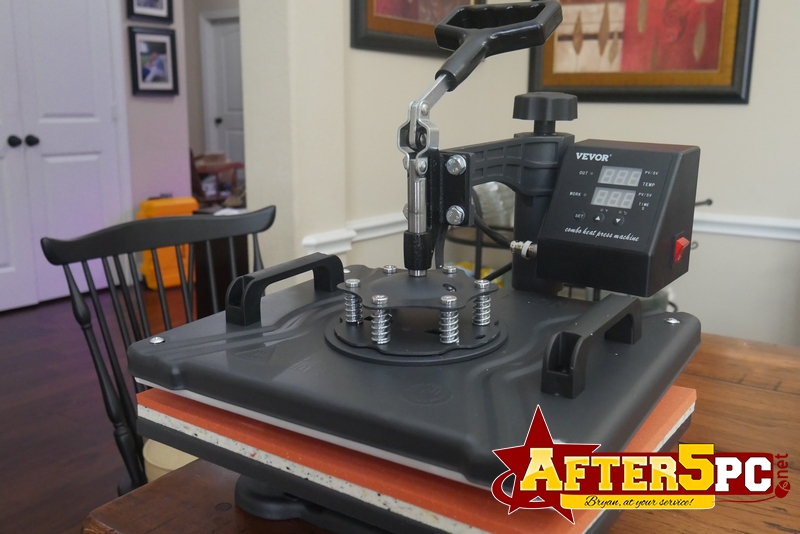 Now you are ready to work on your shirts! Just make sure the 3-prong plug is connected to the control unit. Power on the heat press machine and choose your temperature and time settings depending on the recommendations for your specific project.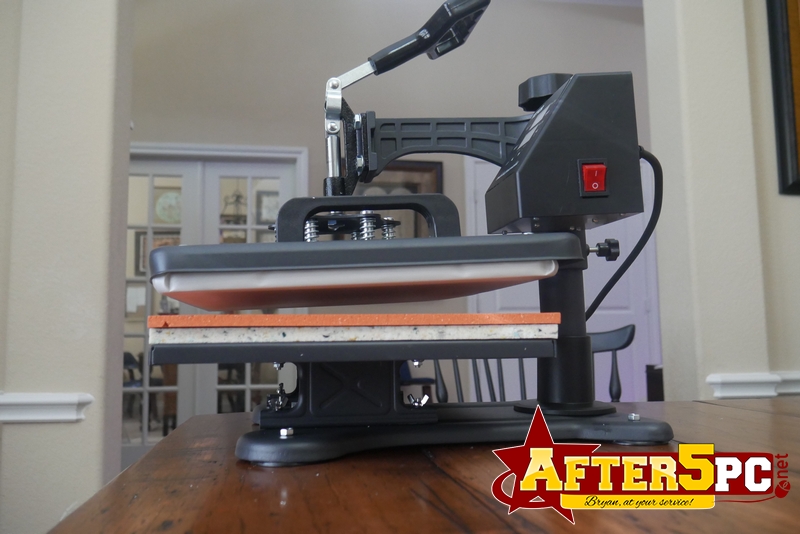 By the way, this heat press already has a Teflon cover for the top portion of the press, as well as a 2-layer thermal insulation padding for the bottom portion. Also, this VEVOR heat press machine offers a swing-away design. You can swing the top of the press towards the left or the right, depending on your preference. There are 2 handles on the top to hold on to.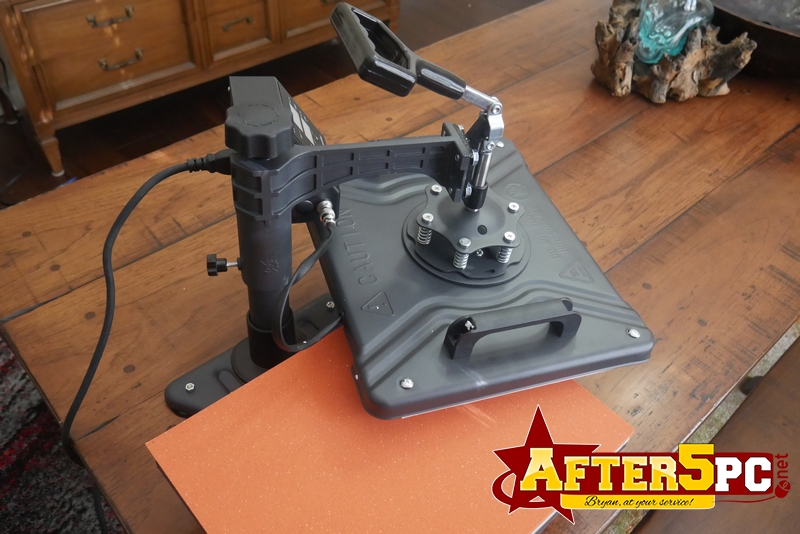 VEVOR Heat Press: Ceramic Plate Press
How about if you want to work on custom ceramic plates? The VEVOR Heat Press machine comes with an attachment for just exactly that! You just have to disconnect and remove the 12×15 Platen press and replace with any of the 2 plate presses available.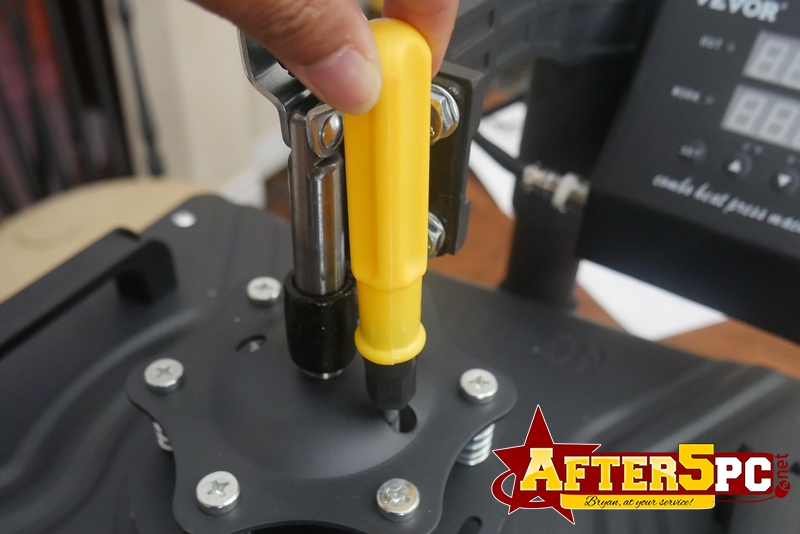 Loosen up the screws of the 12×15 platen to remove them, and then just slide it out. Next, slide in the plate press unto the available slot, then tighten it.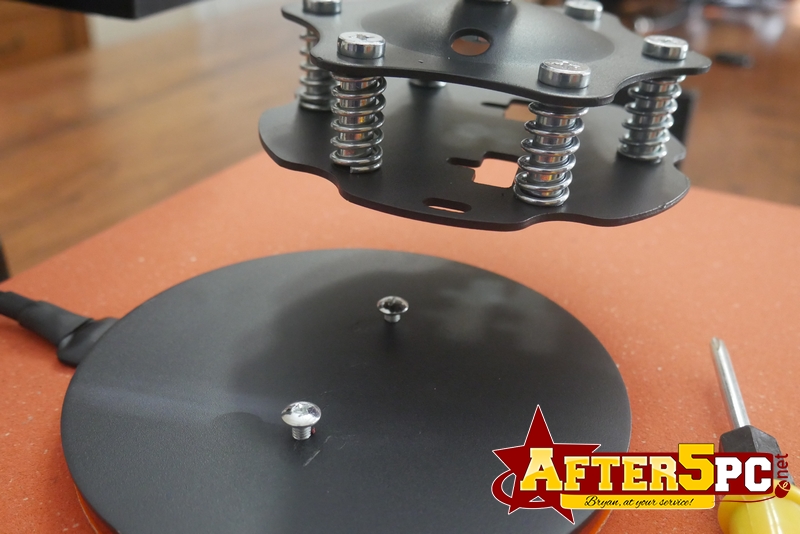 Put your ceramic plate under the press and you are ready to make custom plates! Choose your settings, put your design in, and then press!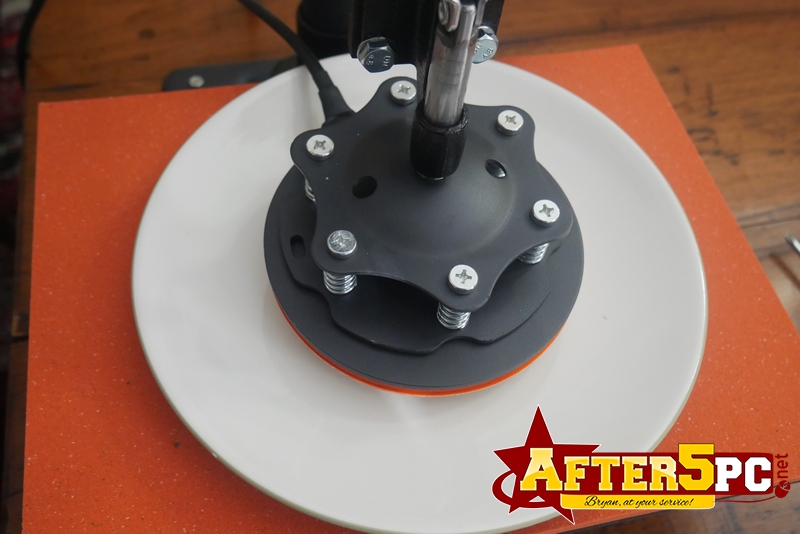 For a smaller plate to work with, just use the smaller press. Again, there are 2 plate presses available in this package.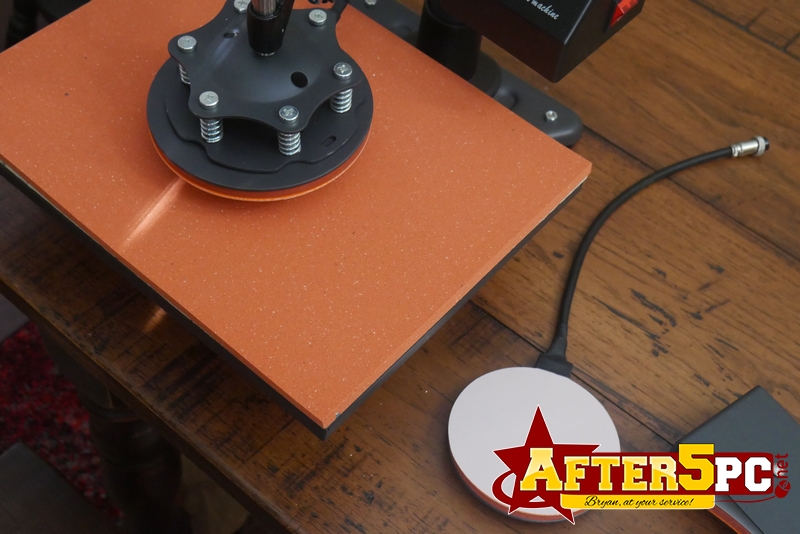 VEVOR Heat Press: Hat Press Machine
Wanna make hat designs? That is not a problem too! The idea is the same as the previous steps for the plate. The only difference is that you'll have to remove the bottom section of the 12×15 Platen, in addition to the top. It's really easy to do. You will need the following attachments to assemble a hat heat press machine.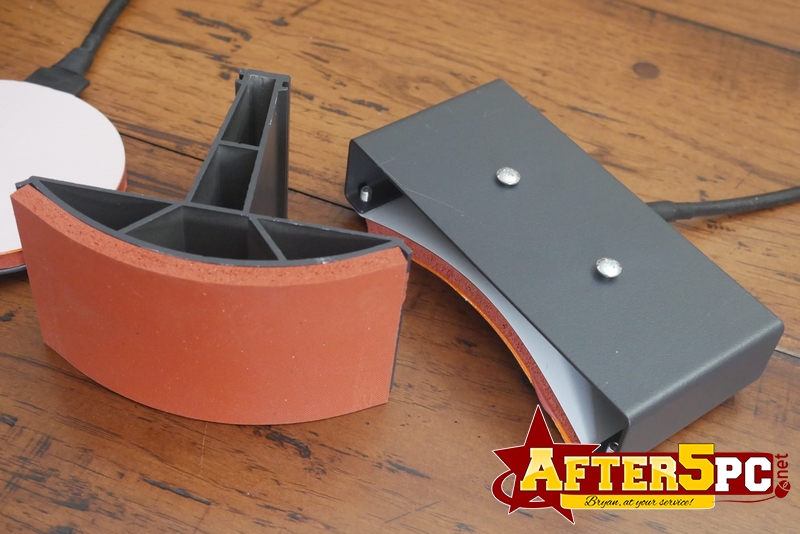 Look below the lower 12×15 Platen. You will notice an assembly there with a slide-in aluminum attachment. You need to remove the bottom platen in order to expose this area and be able to work with a hat press.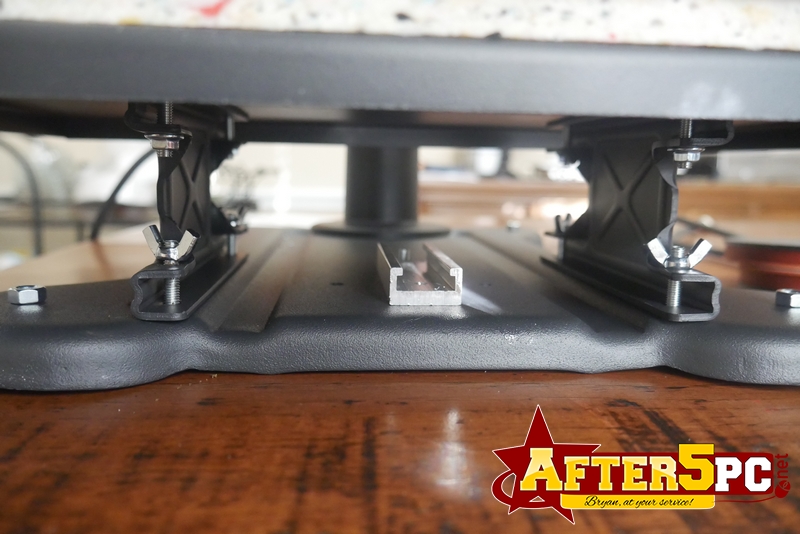 Once the lower Platen is removed, this is the view you will end up with. Now you can slide the part of the hat press that fits into this slot.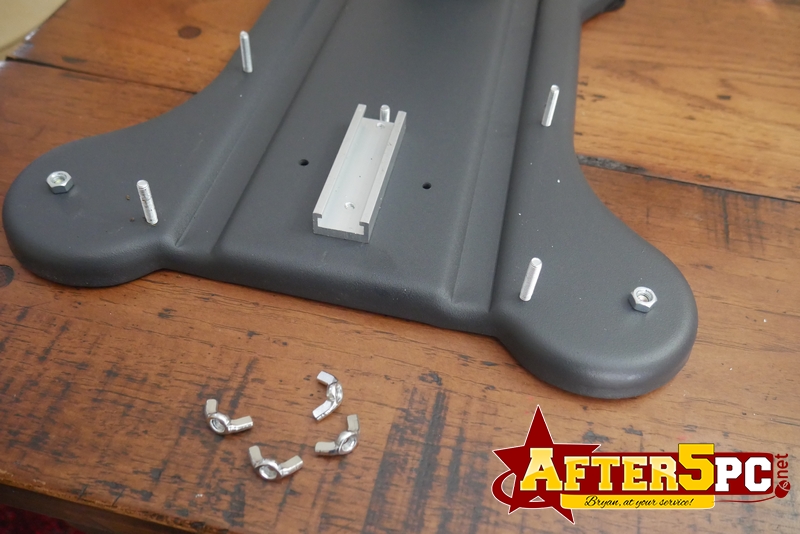 Don't forget to remove the top platen and secure the top portion of the hat press where it's supposed to go. You'll end up with something like this (see photos below) when your assembly is correct. Now you have a hat heat press machine!
VEVOR Heat Press: Cup/Mug Press Machine
Wait, it's not over yet! This model of the VEVOR heat press also comes with a unit that can take care of cups or mugs. For this type of assembly, you will need the following attachments and accessories:
You will notice that each mug press has 4 screws on each end. These are important because that's what you will slide in to the base unit of the mug press unit. Just find the matching 4 holes on the base and slide the screw ends in. It may be a bit challenging, but you'll get this, I promise.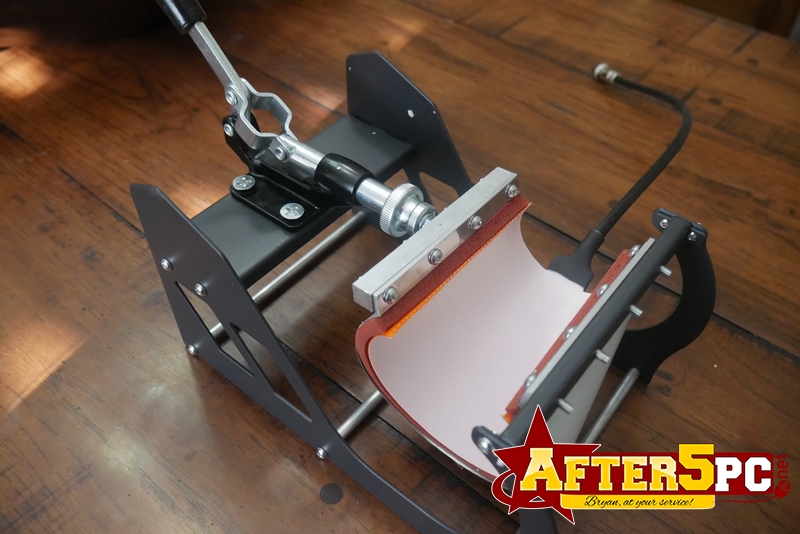 There are different sizes of mug presses available. Just choose the one that works with the cup or mug that you have in hand. Now you are ready to work on cups or mugs with this heat press!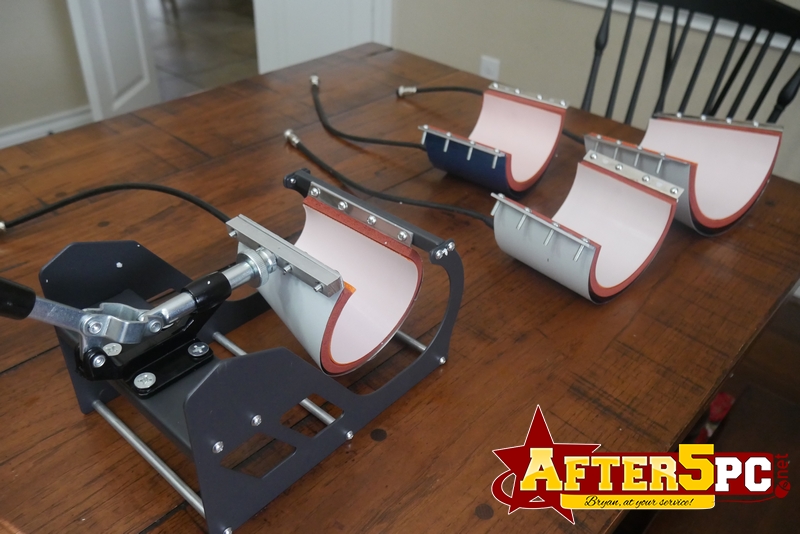 VEVOR Heat Press: Overall Impression and Where to Buy
The photo below is a top view of everything you will get with this package of VEVOR Multi-Functional Heat Press machine. When you first pull them out of the box, the amount of accessories you will see can be a bit scary-looking. However, once you've got the majority of the things put in and assembled, it will look less scarier. In fact, once you organize all the attachments that you have just like I did below, you will appreciate exactly you have bought! You have just gotten yourself a heat press equipment that can do t-shirts, hats, mugs, and plates! What an awesome package!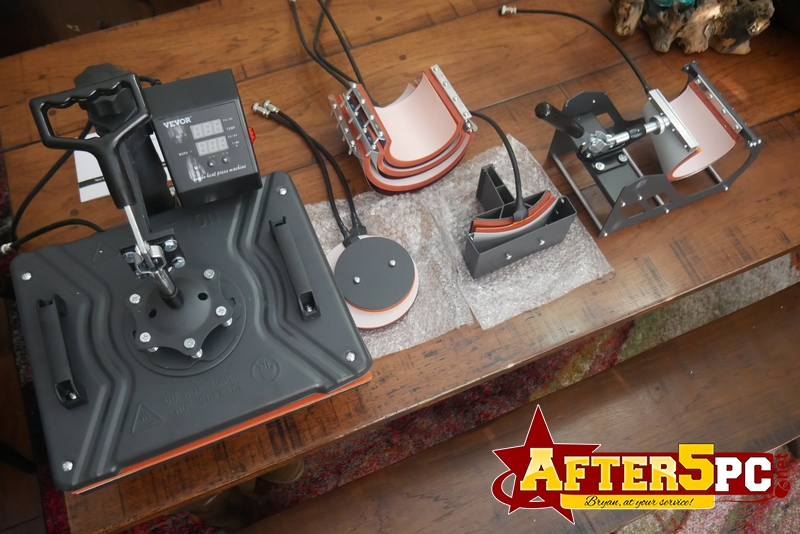 So far, I'm satisfied with how simple it was for me to put everything together by myself without using other resources such as manual or videos. Again I do have some technical know-how, and I enjoy DIY projects, so maybe that helped a lot. Hopefully, the photos I have will help you assemble yours if you are having a hard time. Overall, the unit seems to be well-made and durable. I hope this machine can last me a long time before it decides to die on me. I am looking forward to making some designs and using the machine to implement them. Good way to make extra money on the side, or just to make projects as a gift to family or friends.
This VEVOR Multi-Function Heat Press Equipment is currently being sold on Amazon.com at the time of this writing. Also, there is a current discount offer for 10% OFF. Just enter the coupon code 10B07CJ8QJ49 during checkout.