Need to lock up your bike before venturing elsewhere? You might want to consider Uncle Noh's Foldable Combination Bike Lock.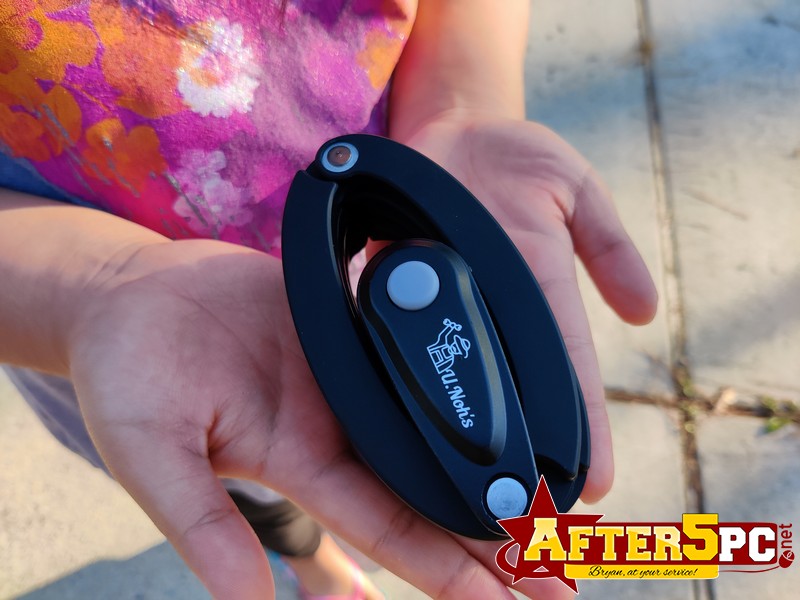 It folds into a very compact size, and opens up when it's time to lock up. I like the compact size, and is less bulky than those regular twisty bike lock chains. Photo above is my daughter holding it with the palm of her hands. With the push of a button, it's very easy to set your own unique code from the default factory of "0000"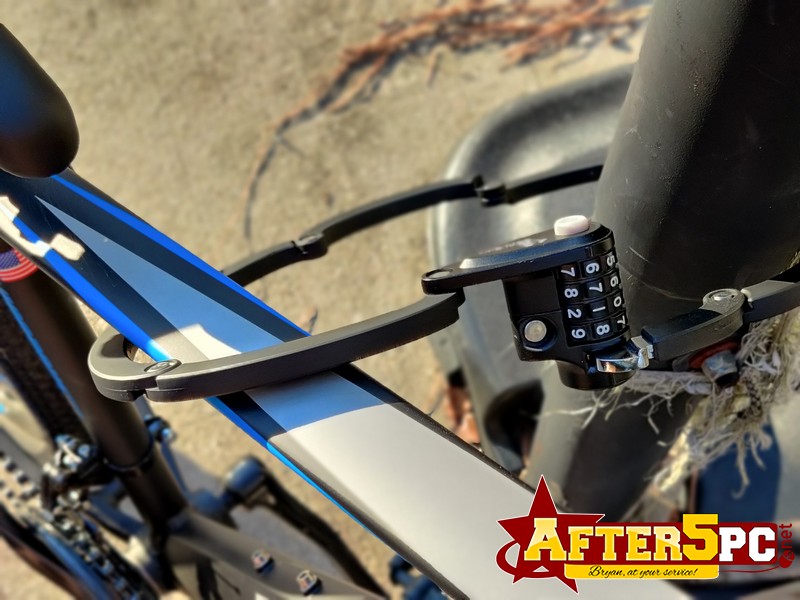 You can mount it to a pole, if you need to leave your bike momentarily.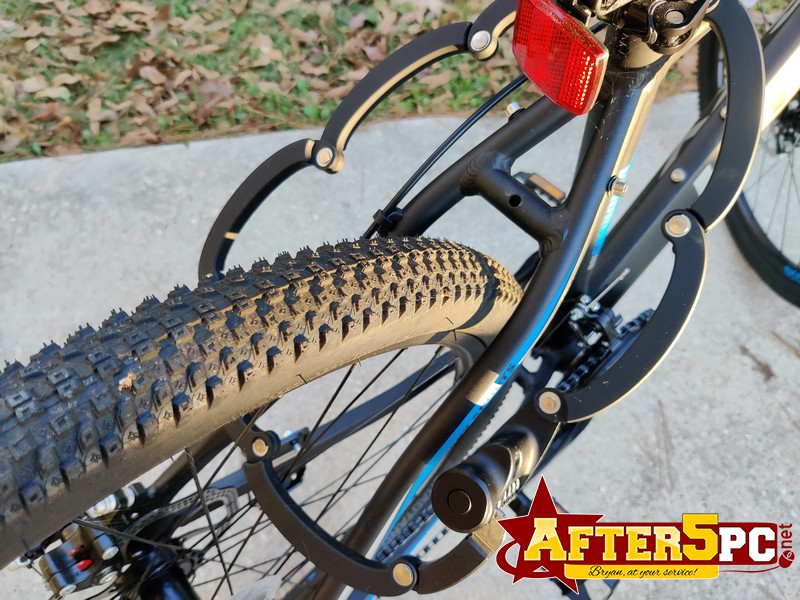 You can also bind the wheels to the frame with the Uncle Noh's Foldable Combination Bike Lock, and no one can run away with your bike without your permission.
By the way, it comes with some sort of plastic strap so that you can mount it in your bike frame when not in use.
I'm sure anyone with a sledgehammer can break this lock if they're that desperate, but if you need a deterrent, this will help so that the thief can move on to the "easier" target.
Where to Buy Uncle Noh's Foldable Combination Bike Lock
Uncle Noh's Bike Lock Foldable Combination Lock is currently being sold on Amazon at the time of this writing. If you have Amazon Prime, you can get it shipped faster with their 2-Day shipping.
* NOTE: I received the above item to facilitate this review. All opinions and photos are my own. Your personal experience or results may vary. Do you want me to review your product or services?
Contact me
today! FTC Disclaimer, Terms and Policies are posted on my site.
#bike #lock #foldable #combination #Safety