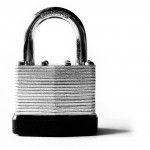 WARNING: If you sell an eBook or software on the web, thieves can download your product for free!!!
Believe it or not, there are people who will try to gain access to your product 'download' page or 'thank you' page without paying — hence, stealing your ebook or software. Seasoned sellers of digital products already know about this problem of digital product theft, and have taken measures to protect their products from such theft.
How do hackers steal your product without paying for them?
One method is to try to guess the name of your download page. Unsuspecting and newbie sellers often name their download page or thank you page something easy — such as 'thankyou.html' or 'paypal-thanks.html' or 'clickbank-thanks.html' among many others. Some have tried to reduce this by naming the thank you/download page into something a little more difficult to guess — like adding random numbers and letters within the name (example: thankyou827193cba.html). However, tests based on analysis of server logs indicate that some people will spend as long as up to an hour to try to guess their way into your thank you/download page. They take the extra security measure as a challenge, and will do anything to prove their worth as a hacker.
Some now employ special softwares that can automatically try millions of permutations to guess the name of your thank you/download page. What this means is that simply giving your download page an uncommon name is no longer an effective way of protecting your digital products from being downloaded freely.
Another method that digital thieves employ is to use your listing on Google, Yahoo, and even Alexa to get to your download page. If it's in the search engine, then it is literally available to millions of people to download for free! You don't want that either!
I can help protect your download page from digital thieves!
First, I'll add a special code to your download page link. Without this special code, the script will automatically send the visitor to your homepage, instead of being able to go to your download area — hence, preventing your digital product from being downloaded. This adds an extra protection from those who are guessing their way into your thank you/download page.
Second, I'll add another extra protection so that your download or thank you page will not be listed in the search engines.
Third, I'll add another layer of protection (in case #2 may be ignored by search engine bots) so that anyone coming to your download page from the search engines will be redirected to your homepage.
This method has been fully tested for use with Paypal and Clickbank, but it can certainly work with other processors as well.
What's the cost? I'm only asking $12 (per page) for this service! I must say, it's a small price to pay for protecting your product. Would you rather lose hundreds of dollars from theft? I don't think so!
I could actually choose to charge $130 or more for this service, but I'm not going to do that. At least, not yet. Maybe later… so you better hurry.
What are you waiting for? Contact me now and we'll get started. The longer you wait, the more you are losing money!
DISCLAIMER: Although my method will substantially improve the security of your download pages, there is no such thing as a 100% secure solution for selling ebooks and software. I will not be held responsible for any loss you might incur. As long as we live in this world, there is no such thing as 100%. Be careful of people or companies who claim otherwise! They are not being fully honest!