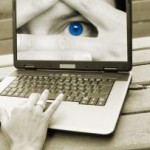 Do you know that there are countless of tools and resources you can use online that can benefit your online business without having to pay for them? I'd like to share some of these tools, and hopefully, you can find one or all of them useful for you.
(1) Jing – If you don't have the budget to pay for Camtasia software, then this one should suffice. Take screenshots of your screen or capture videos of onscreen action. You can then display the results on your sales pages or website.
(2) Gimp – Edit images using this versatile graphics manipulation software. If you can't afford Photoshop, then this might work for you.
(3) WordPress – This is the best blogging script you could ever install on your server! If you need a blog added on your site, I highly recommend WordPress. It's what I use on mine!
(4) Google Calendar – Embed this on your website and you've got a nice, useful calendar to show your visitors. Display your group's events and very important happenings.
(5) Kompozer – Need to design a simple web page? Try this option if you can't pay for the more advanced softwares out there.
(6) Audacity – Edit and record sounds with Audacity. It's easy to use.
(7) Filezilla – This is a free solution if you need a simple and reliable FTP software.
(8) osTicket – If you are looking for a helpdesk software to add a support feature on your site for your clients, this is a good one to have.
Hope these tools help you in some way! If you have other free tools to add, please don't hesitate to reply with your suggestions.