Here's your chance to win a FREE brand-new universal mobile phone holder for your car!
Recently, I reviewed this same cellphone holder on my blog, which you can find by clicking here or clicking on the image below: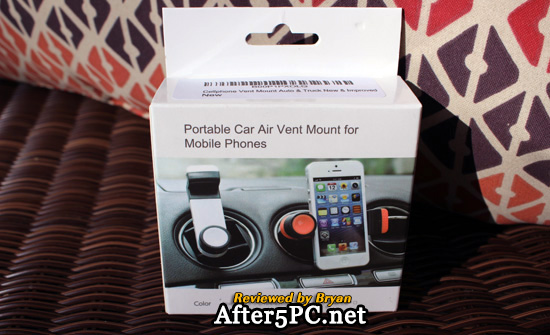 How to Enter the Giveaway:
(1) Go to the link specified above where the product was reviewed.
(2) Scroll down to the bottom of the review page. You will find a Twitter button and a Facebook button.
(3) Click on the Twitter button to Tweet about the review. This earns you 1 entry. Click on the Facebook like button to earn you another entry. You can earn up to 2 entries by using both Twitter and Facebook, increasing your chances of winning!
(4) Comment below (this contest page) to let me know that you have entered the contest, and post the link to your Twitter and/or Facebook for verification. This is a win-win situation because you are also promoting your Twitter or Facebook page when you post it here! If you'd rather not mention it in the comments section, just send me your details using the contact form on my website.
* Contest ends March 16, 2015 at midnight and all entries must be received by then. Must be a resident of the United States to participate. One winner will receive a brand new Universal Car Cellphone Holder. If you don't win this contest, don't worry… you'll still get a bonus incentive just for participating in the contest. — a 25% off coupon code that you can use! It's a win-win situation for everyone!
Good luck!